Contact - CARNAVICOM
1190, Gyeongwon-daero, Bupyeong-gu
Incheon 21440
South Korea
Ask for Info - CARNAVICOM
Legal information - CARNAVICOM
| | |
| --- | --- |
| Nature | Headquarters |
| Year established | 2001 |
| Activity | |
| Co.Registration No | 122-81-64400 |
| No employees (address) | 152 Employees |
| No employees | 152 Employees |
| Kompass ID? | KR119453 |
| Kompass member for | + 2 years |
| Membership | Booster International |
Presentation - CARNAVICOM
LiDAR, V2X, ADAS, Dashcam, Navigation, ETCS

# Company Information
Carnavicom Co., Ltd. is a company that leads the commercialization of V2X communication equipments, LiDAR sensors, and Domain control units (DCUs), which are core technologies for autonomous vehicles.

# Strength
Autonomous Car(LiDAR Sensor, V2X Communication Unit, DCU for Automotive sensor control, ADAS)/Automotive Electronics (Dash, ETC, Navigation)/Marine Industry(LTE navigational equipment for small sized ships, Digital marine chart)
Company catalogues - CARNAVICOM

company profile (English)
9 pages

product catalog (English)
18 pages
Company's Videos - CARNAVICOM
General Information - CARNAVICOM
Import area
Central/East Europe
Australia
Jong-taek Jeong
CEO - Chief Executive Officer
News - CARNAVICOM
Press release
ENews[Today's CEO] Jung Jong-taek, CEO of CarnaviCom, " Mass-production of automotive LiDAR…"Targeting the Future Car"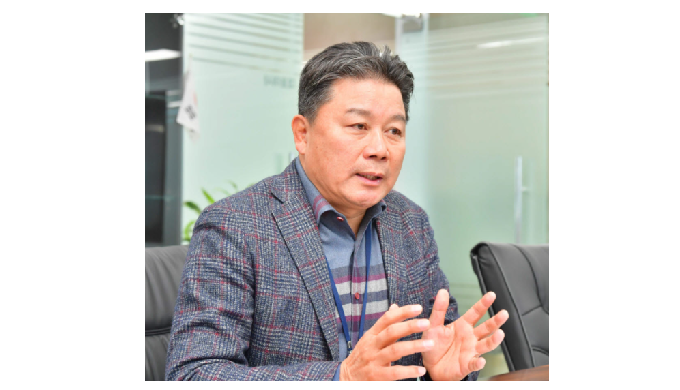 Date: February 15, 2021 1:37 AM
End: February 16, 2021 1:37 AM
"We plan to mass-produce industrial lida for the first time in Korea in 2018 and automotive LiDAR for 2023."
"We want to be a company that makes equipment that prevents accidents and protects people," said CEO Jeong Jong-taek of CarnaviCom on the 14th.
Jeong founded CarnaviCom in 2001. Starting with navigation, the company expanded its business to room mirrors, high passes, and black boxes. By using its existing business as cash cow, it has continued to invest in new businesses related to future vehicles such as LiDAR, V2X, and telecommunication modules. CaneviCom is the only South Korean company that mass-produced LiDAR. It is a domestic startup that has no money left. It is a small and strong company that contrasts with companies.

Source: Electronic Newspaper (http://www.etnews.com)
*The full article is not uploaded in accordance with the Copyright Protection Act. Please click on the link address at the top to check the details of the news article.
Activities - CARNAVICOM
Producer
Distributor
Service provider
Main activities within the Kompass classification
Secondary activities within the Kompass classification