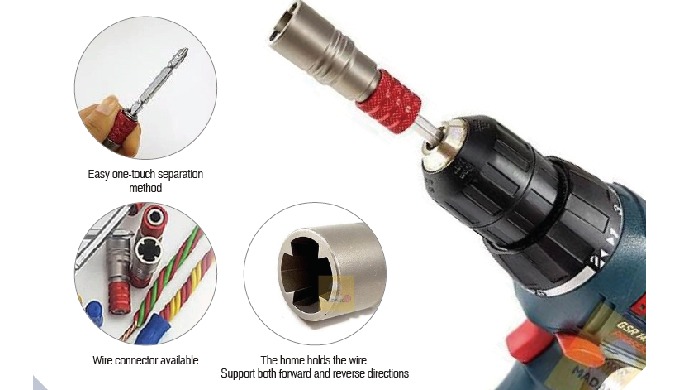 TOOLPX_Industrial Tools
(Bolt Champer, Wire Twisting Tool, Rectolseal Swage Tool, Pipe expander)

- Bolt Champer : External diameter chamfering such as bolt, pip, round barHigh-strength vacuum heat treatment impact drill and all drill application


Description of the Product
TOOLPX_Industrial Tools
(Bolt Champer, Wire Twisting Tool, Rectolseal Swage Tool, Pipe expander)
- Bolt
Champer
:
External diameter chamfering such as bolt, pip, round bar High-strength vacuum heat treatment impact drill and all drill application
- Wire Twisting:
Wire Twisting saves time for the painful job of twisting wire / Convenient fixation to any type of electric drill / Fast and efficient work/ No more pain for the wrist and saving time
Catalog Download Link
https://goo.gl/h7Wzcr
https://goo.gl/WEk9UR
Price of the Product
Price not indicated
Technical Details
- We have experience in producing OEMs domestic and abroad, including the USA, Germany, Iran, and Taiwan.
In addition, manufacturing facilities, equipment, and tools in Iran and Vietnam.
- In the range of low prices.
- In the case of an industrial product, the warranty period is 1 year.
Category of the Product