Sonwflake Ice Maker
- Product
Namyangju-si -
South Korea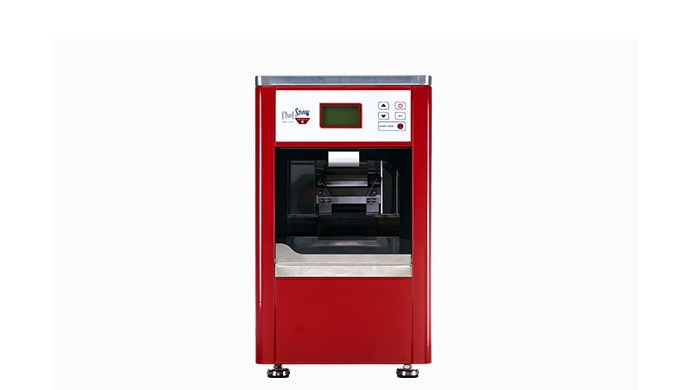 SnowFlake Icecream machine CHEFSNOW
1. There is no changeable the quality Snow flake quality and machine performance even continuous operation for a long time.
2. You may select the exact quantity of snow flake for one person and two persons.
- It can be controlled the production quantity of snow flake by operating (touching) the
Description of the Product
SnowFlake Icecream machine CHEFSNOW
1. There is no changeable the quality Snow flake quality and machine performance even continuous operation for a long time.
2. You may select the exact quantity of snow flake for one person and two persons.
- It can be controlled the production quantity of snow flake by operating (touching) the buttons.
- It is easy to adjust the operating time so that production quantity can be controlled.
3. Easy to replacing the storage containers for feedstock
- The snow-flake material can be stored in a storage jar and then easily replaced by the nozzle (to be sold by nozzle set).
4. Adjusting the drum rotation speed.
- Depending on the type of Raw material, drum rotation speed can be adjusted to make the best Snow flake.
5. Just touch the button and it stops right away, so you can use the machine as much as conveniently.
6. Cleaning Function
The cleaning function allows the drum and interior of machine to be cleaned by clean water after production is completed.
Price of the Product
Price on request
I want to get more details about the product
Company catalogues - Crechef Co., Ltd.
Snowflake Ice machine (English)
14 pages

Can Seaming MC-Presentation (English)
17 pages