Snow Pop Home snow making machine | snow maker
- Product
Chungcheongbuk-do -
South Korea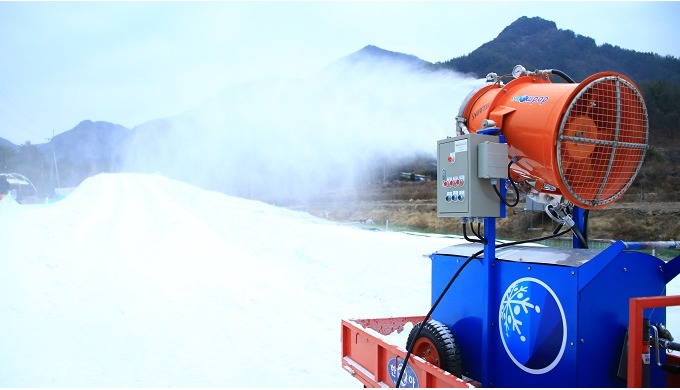 SNOW POP snowmaker is a small and easy to work.
This is simple machine. Just plug in to power and water to make snow in winter.

SNOW POP can make snow easily and freely out of Snowmaking which has been difficult and hassle. The previous snowmaking was possible only with high tension electricity, dedicated snowmaking pump, large snow...
Description of the Product
SNOW POP snowmaker is a small and easy to work.
This is simple machine. Just plug in to power and water to make snow in winter.

SNOW POP can make snow easily and freely out of Snowmaking which has been difficult and hassle. The previous snowmaking was possible only with high tension electricity, dedicated snowmaking pump, large snowmaking water and other ancillary facilities.

But, SNOW POP resolved these problems so that even ordinary users can experience Snowmaking. Now, try to make snow place only for me with SNOW POP at your home, garden and downtown.

Size (㎜): L1400 * W900 * H1640
Weight : 150 kg
Power : 220V, Single Phase/5.5kW
Price of the Product
Price not indicated
Category of the Product