Skinbooster_Derma Cosmetics_Elastic Lab
- Product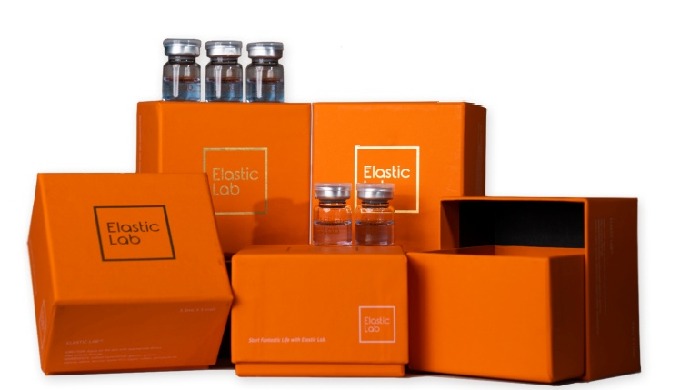 Description
Elastic Lab is differentiated derma-cosmetics that cares Elastin as well as Collagen. This product is specialized for aesthetic clinics or SPA using professional devices. Elastic Lab promotes biosynthesis of elastin and collagen in the dermal layer with patented composition, and this can improve skin elasticity. E
Description of the Product
Description
Elastic Lab is differentiated derma-cosmetics that cares Elastin as well as Collagen. This product is specialized for aesthetic clinics or SPA using professional devices. Elastic Lab promotes biosynthesis of elastin and collagen in the dermal layer with patented composition, and this can improve skin elasticity. Elasticity decrease from the 20s, so it is necessary to care elasticity from a young age. The major effect of Elastic Lab is Elasticiy, but it also improves fine wrinkles, redness, skin pores.
Detail
Elastic Lab induces Elastin and Collagen synthesis, Provides water by supplying Hyaluronic Acids. This means the this product can care the all of most important ingredient in Skin. (Elastin, Collagen, Hyaluronic acid)
Sample Mall for BUYERS
https://kompassmall.com/product/elastic-lab/207/?cate_no=133&display_group=1
Price of the Product
Price not indicated
Category of the Product
I want to get more details about the product
Company catalogues - Elastic Lab Inc.

Elastic Lab Leaflet_English (English)
2 pages

SMK(Sales Material Kit)_Elastic Lab Inc. (ENG) (English)
3 pages