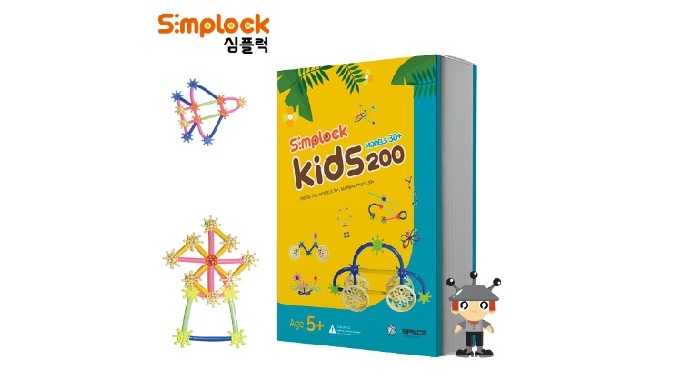 SIMPLOCK(BRIXTAR) is a Building toy for creativity development that is best suited for kindergarten and elementary school children.
SIMPLOCK Kids200 is suitable for ages 4 to 10 years.
It has 200 parts and includes a guidebook for creating about 30 models.

To purchase a sample, please click on the link below
...
Our recommended products and services
Description of the Product
Price of the Product
Price not indicated
Characteristics of the Product
Size

271*189*50mm

Weight

0.67kg

Material

ABS, SEBS

Brand

SIMPLOCK
Technical Details
Size : 271*189*50mm
Weight : 0.67kg
Parts : 200PCS
Materials : ABS, SEBS
Age : 4+
Category of the Product