SF-3000LED
- Product
Gyeonggi-do -
South Korea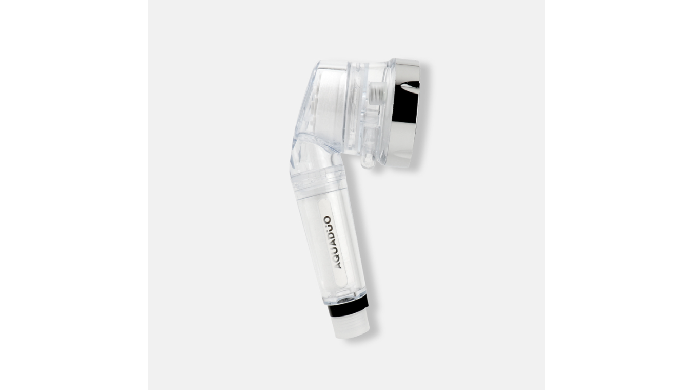 - Very comfortable experience : Powerful water pressure rise and water filter function provide a hygienic kitchen for you and your family. The water pressure is outstanding, making the skin soft and comfortable.
- High-pressure design : Innovative micro-nozzle technology makes the outlet hole smaller and denser to increase water flow, increas
Description of the Product
- Very comfortable experience : Powerful water pressure rise and water filter function provide a hygienic kitchen for you and your family. The water pressure is outstanding, making the skin soft and comfortable.
- High-pressure design : Innovative micro-nozzle technology makes the outlet hole smaller and denser to increase water flow, increasing water pressure. At the same time, it saves water by up to 30%~40%
- Filtration system : The water pressure is strongly increased by making the hole of the water spray plate through which water passes and pushing the water strongly.
- ABS material : Transparent and see-through design and high-density filter for easy cleaning.
- Hydroelectric self-powered LED light : This is a self-powered, eco-friendly LED that does not require batteries. The energy of falling water creates LED lights without electricity.
- Universal fitting : It is a one-touch hook replacement method that can be conveniently done with one hand and can be replaced easily and conveniently without a separate tool.

Product specification
Model Name : SF-3000 LED Sink Handy Type Water Filter Head
Water purification filter : 1st body rust removal filter, 2nd head sediment filter
Material : ABS, PC (polycarbonate), stainless steel
Size : 62mm (diameter) x 160mm (length)
Item weight : 170 g

Product composition
1 x Filter Handheld Sink Handy Water Filter Head
1 x 1st rusty water removal filter
1 x 2nd sediment filter
1 x LED Auto Power Unit
User manual.
Price of the Product
Price on request
I want to get more details about the product
Company catalogues - SHOWERPLUS Co., Ltd

Blossom Chlorine Blend Antibacterial Filter (English)
1 pages

1 stage segment filter (English)
1 pages