[SESG-150AL, Mounted Panel] PERMANENT MAGNET DOUBLE EXCITER CONTROL SYNCHRONOUS GENERATOR (SESG) of JEOLLANAMDO PROMISING SMES
Product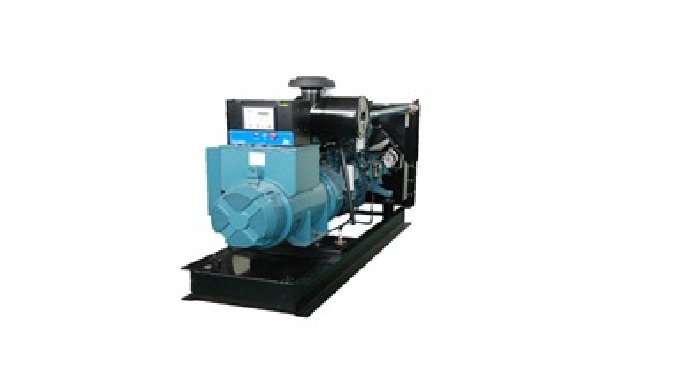 The permanent magnet double exciter control synchronous generator produced by Suntech is mainly used as a prime or standby generator by public institutions and it is a generator capable of high-efficiency power transfer that can provide the excitation electricity of the excitation rotor to the main rotor of the main generator unit directly by cable
Our recommended products and services
Description of the Product
The permanent magnet double exciter control synchronous generator produced by Suntech is mainly used as a prime or standby generator by public institutions and it is a generator capable of high-efficiency power transfer that can provide the excitation electricity of the excitation rotor to the main rotor of the main generator unit directly by cable (Patent No. 10-1531932).
▶The double-structure exciting current control applying the permanent magnet improves the efficiency of the generator.
▶Durability against the external factors is improved by separating the power line from the main output terminal.
▶The electromagnetic force of the main field is generated by a permanent magnet to improve power-generation efficiency. ▶The main field output according to the fluctuating load is controlled by the exciter output to supply fast and stable voltage.
▶By controlling the exciter output applying the permanent magnet through a cable, control stability and reliability are improved.
▶High efficiency is maintained without a permanent magnet in the main rotor by optimization of a permanent magnet.
This generator is a prime/standby power source used in dependently for a long time, of which the electrical quality is clean. As its power loss is small due to high efficiency, this product has high fuel savings.
[KOMPASS MALL]
*If you want to buy a product, please click the below link
https://kompassmall.com/electrical-equipment.-nuclear-equipment/permanent-magnet-double-exciter-control-synchronous-generator-sesg/
Price of the Product
Price not indicated
Category of the Product