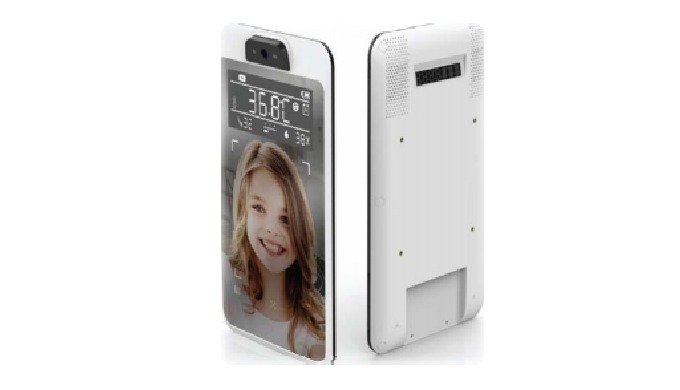 Non-contact clinical thermometer_AT-100M

- It automatically measures the temperature of the face at a distance of 30-45 centimeters.
- An image of a person on the surface of a screen(=mirror) is seen and any information about the person is not stored except his/her temperature in order to respect his/her privacy.
- A body te
Description of the Product
Non-contact clinical thermometer_AT-100M

- It automatically measures the temperature of the face at a distance of 30-45 centimeters.
- An image of a person on the surface of a screen(=mirror) is seen and any information about the person is not stored except his/her temperature in order to respect his/her privacy.
- A body temperature range of 34-42 is measureed and an announcement(=temperature is high) is made when the temperature is over 37.5c.


Moreover, the non-contact infra-red thermometer was given 'Energency Use Authorization' from the Food and Drug Administration in the US as well as being recognized as a medical device by a goverment organizaion in Korea.
Price of the Product
Price not indicated
Category of the Product
Ask for a quote
Company catalogues - Iroun Mulgyeol