Natural Soap -Violin (Family Type) / HOVO Soap
- Product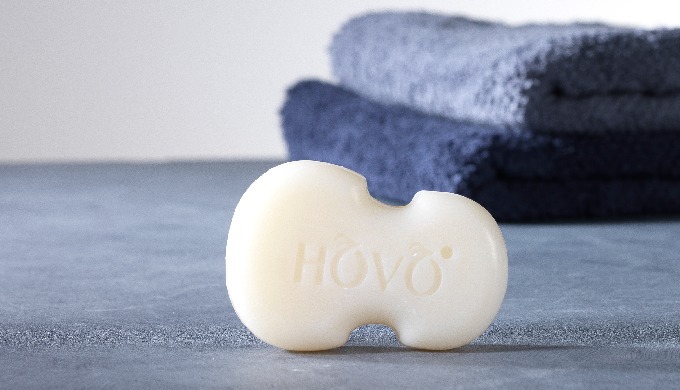 HOVO SOAP - 100% Vegetable Soap (Chemical-free)
A Soap which has a treatment functionality by patented raw materials(vegetable) mixing skill

Violin Soap (Family Type)
-A product for moisturizing the whole family that can be used by anyone of all ages
-Helps with the smell and itching
Our recommended products and services
Description of the Product
HOVO SOAP - 100% Vegetable Soap (Chemical-free)
A Soap which has a treatment functionality by patented raw materials(vegetable) mixing skill
Violin Soap (Family Type)
-A product for moisturizing the whole family that can be used by anyone of all ages
-Helps with the smell and itching of parents aged 50 to 80
-Solve problems such as dead skin cells, psoriasis, scalp itching, dandruff, etc.
-For those with severe athlete's foot, turn the socks over and apply the skin cake bar in water and apply it like a lotion to help protect the skin of the feet.
-When taking a shower, rub your heels with rich micro-bubbles, and you can see that your heels from cracks and dead skin become smooth.
※ As it is not a drug, it may differ depending on the individual.
# Certificates (Certificates of Product-Specific Approved Exporter)
- FTA (Medical and cosmetic certification) (HS Code 3401)
https://www.kompass.kr/img/catalogue/20211001025627_ct.jpg
# Video
https://youtu.be/YpHV4qp_8JA
# Catalog
https://prokcssmedia.blob.core.windows.net/sys-master-images/h9d/hfb/9715530596382/2021%20HOVO%20Catalog.pdf
Price of the Product
Price not indicated
Characteristics of the Product
Category of the Product