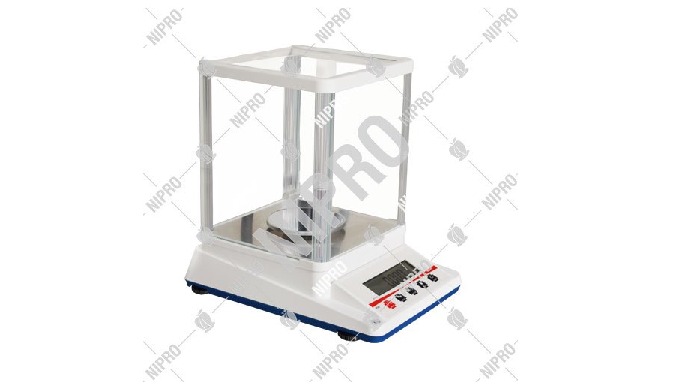 Usage/Application: Laboratory
Brand: Nipro
Accuracy: 0.0001g
Type Of Weighing Scale: Digital
Power Source: Power Supply & Rechargeable Battery
Country of Origin: Made in India
Max Capacity: 10 Kg
Input Voltage: 220V
Battery Voltage: 6 V

Laboratory Digital Weighing Scales is used where
Description of the Product
Usage/Application: Laboratory
Brand: Nipro
Accuracy: 0.0001g
Type Of Weighing Scale: Digital
Power Source: Power Supply & Rechargeable Battery
Country of Origin: Made in India
Max Capacity: 10 Kg
Input Voltage: 220V
Battery Voltage: 6 V

Laboratory Digital Weighing Scales is used where accurate measuring is the most necessary task. For such accuracy, we offer high precision laboratory scales. Lab scales offered by us comprises of tare Function with light emitting diode (LED) display.

Features:
Electro Magnetic Force Technology
Longer Durability
The innovative design in a compact body
Comparator Function
Indispensable for Jewelleries, Factories, Laboratories, Pawn Brokers etc.
Price of the Product
Price on request
Category of the Product