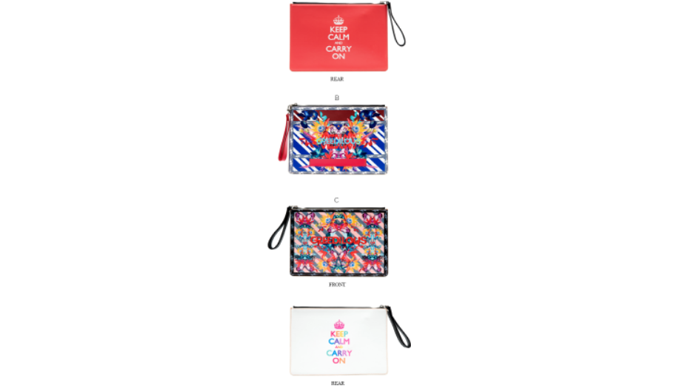 # Product Information
Collaboration of Hollywood Stars Chosen Designsr YoonHee Park's gorgeous design. Designer and KEEP CALM AND CARRY ON England Brand.

#Technical Detail / Specifications
To use, separate the leather band when using it
Used a double-sided zipper to open the zipper smoothly.
Hand-painted to make
Description of the Product
# Product Information
Collaboration of Hollywood Stars Chosen Designsr YoonHee Park's gorgeous design. Designer and KEEP CALM AND CARRY ON England Brand.

# Technical Detail / Specifications
To use, separate the leather band when using it
Used a double-sided zipper to open the zipper smoothly.
Hand-painted to make the product look more edgy.
A band made for hands to be inserted softly and feel the analog sensibility at both ends of the leather band, instead of the screw assembling or rivet assembling methods of the existing band.

Price of the Product
Price not indicated