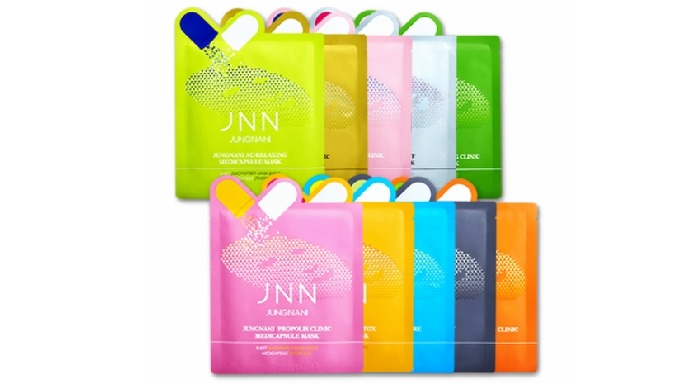 For sensitive women's skin, managing skin according to skin condition is necessary
10 days project for youth skin

JNN Jungnani Mask Pack (10EA)
- Skin tone up
- Wrinkle improvement
- Whitening

To purchase a sample, please click on the below link.
▶
Description of the Product
For sensitive women's skin, managing skin according to skin condition is necessary
10 days project for youth skin
JNN Jungnani Mask Pack (10EA)
- Skin tone up
- Wrinkle improvement
- Whitening
To purchase a sample, please click on the below link.
▶
Online Sample Mall
Price of the Product
Price on request
Characteristics of the Product
Model

JNN Jungnani Mask Pack
Technical Details
1. Filled with nutrient in Microfiber
Microfiber material has excellent moisture retention ability and helps with fast and even absorption of essence.

2. High elasticity, Perfect adhesion sheet
Lifting full sheet can adhere to skin and help to 1:1 lifting care

3. Dual effects
Providing intensive care with dual effects, Face lifting + lip moisture care.
Category of the Product
Ask for a quote
Company catalogues - JOYLIFE
Company Introduction_2018 (English)
36 pages

Catalogue (English)
3 pages

Catalogue 2 (English)
2 pages