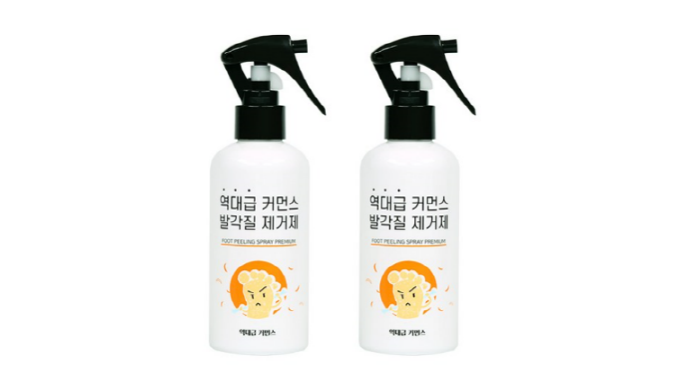 Instant Dead Cell remover for Foot.
30 sec instant Dead Cell remover for Foot.
Natural ingredient 96%, Moisture Care.

Foot Peel off and Keep moisture in your foot. You just need 10 seconds to peel your foot. Spray it on your foot and massage your foot.
Just gently rub it and everything is doen. Nature-
Description of the Product
Instant Dead Cell remover for Foot.
30 sec instant Dead Cell remover for Foot.
Natural ingredient 96%, Moisture Care.

Foot Peel off and Keep moisture in your foot. You just need 10 seconds to peel your foot. Spray it on your foot and massage your foot.
Just gently rub it and everything is doen. Nature-derived ingredients help separate the callus easily.

# How to Use
1. Shake the product before use.
2. Spray on the body part in the absence of moisture.
3. Gently rub with your hand after 10 seconds.
4. Wash with lukewarm water.
Category of the Product
Ask for a quote
Company catalogues - PICOSTECH CO.LTD