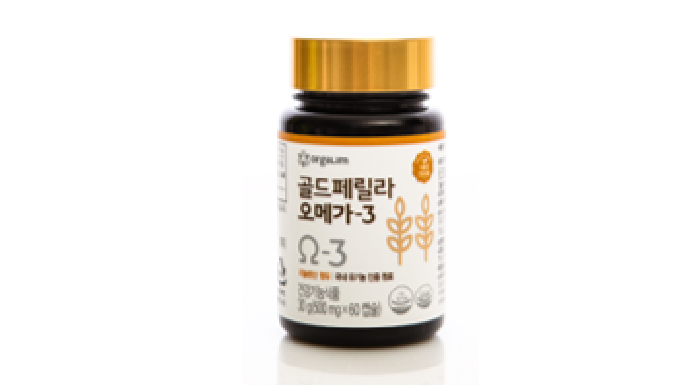 It contains more than 63% of essential omega-3 fatty acid alphalinolenic acid extracted from perilla oil.
• The capsule base is also vegetable soft capsule (carrageenan, corn starch), not animal, and Ultra Perilla omega-3 is 100% vegetable.
• Domestic raw materials used: Domestic organic certified raw materials
• Health functio...
Description of the Product
It contains more than 63% of essential omega-3 fatty acid alphalinolenic acid extracted from perilla oil.
• The capsule base is also vegetable soft capsule (carrageenan, corn starch), not animal, and Ultra Perilla omega-3 is 100% vegetable.
• Domestic raw materials used: Domestic organic certified raw materials
• Health functional food certification
• Designated as GMP (Good Health Functional Food Manufacturing Standard)
• ISO 22000 certification
• Patent application (10-2016-0024531): A method for manufacturing a physical soft capsule by dissolving carrageenan and modified starch with glycerin and purified water, and a vegetable soft capsule prepared thereby
Price of the Product
Price not indicated
Technical Details
• Perilla oil 99.18% (domestic organic farming), D-α-tocopherol (vitamin E 67%, soybean) 0.82% [Capsule base: modified starch (corn), glycerin, carrageenan, 100% vegetable soft capsule]
Category of the Product
Ask for a quote
Company catalogues - Orgalim

perilla oil,omega-3 (English)
0 pages

Cosmetic (English)
4 pages