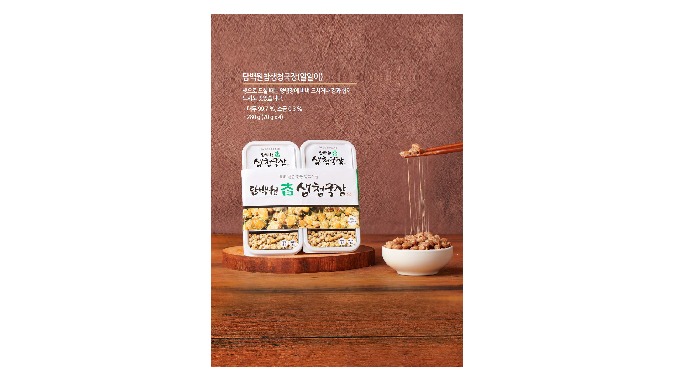 When you eat our raw cheonggukjang, it is more delicious when it is with seasoning or with seaweed.
[KOMPASS MALL]
*If you want to buy a product, please click the below link
https://kompassmall.com/foods/processe
...
Description of the Product
Price of the Product
Price not indicated
Category of the Product
Ask for a quote
Company catalogues - DAMBACKWON CORP.