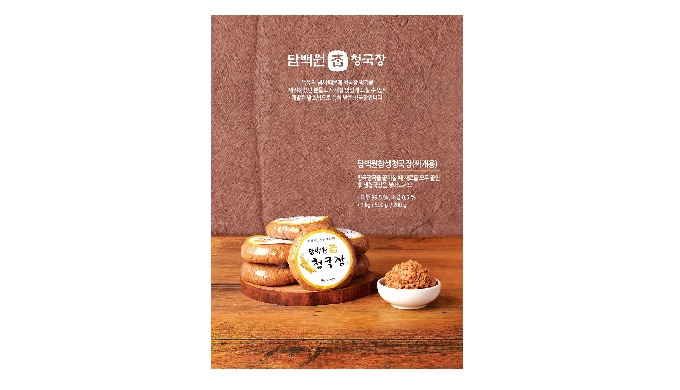 Our Cheonggukjang is patented with a fermentation method developed so that even people who are reluctant to eat cheonggukjang due to its unique smell can enjoy it.

When you cook cheonggukjangguk stew, boil all the ingredients first, and then add fresh cheonggukjang into it.

Soybean 99.5%, salt 0.5%
1kg / 500g / 200g
...
Description of the Product
Price of the Product
Price not indicated
Category of the Product
Ask for a quote
Company catalogues - DAMBACKWON CORP.