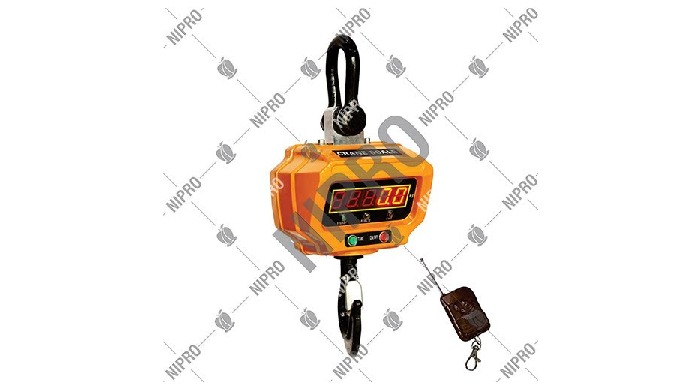 Brand: Nipro
Usage/Application: Overhead Cranes
Material: Cast Iron
High Temperature Compensator: Max. 1500 Degree Celsius
Display Screen: Bright LED Slanting Display
Number of Digits: 5 Digits
Lighting Color: Red

We are engaged in offering the best-in-class Crane Scale Heavy Duty. These products are
Description of the Product
Brand: Nipro
Usage/Application: Overhead Cranes
Material: Cast Iron
High Temperature Compensator: Max. 1500 Degree Celsius
Display Screen: Bright LED Slanting Display
Number of Digits: 5 Digits
Lighting Color: Red

We are engaged in offering the best-in-class Crane Scale Heavy Duty. These products are manufactured using the high-efficient & temperature compensated material. Furthermore, these Crane Scales are configured with advanced technology, these products hold several attributes such as longer service life, uninterrupted function, and accurate readings.

Special Features:
AC/Battery Operated
Battery Saver mode
Fully protected load cell against overload
Standard AC adapter
Protected Against Moisture and Dust.
Remote Controlled.
Price of the Product
Price on request
Category of the Product