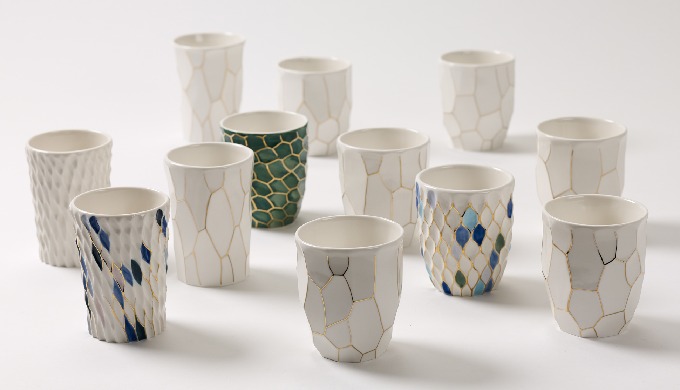 A gold line was drawn on a hand-crafted, unformatted porcelain cup.
The unique glazed colors such as emerald, blue and white and gold lines combine to enhance the craftsmanship.
It comes in a variety of colors and three sizes.

[KOMPASS MALL]
*If you want to buy a product, please click the below link
...
Description of the Product
Characteristics of the Product
Category of the Product
Ask for a quote
Company catalogues - CeraSilver

Catalogue (English)
11 pages

Bo&Bong (English)
17 pages