Can sealing machine
- Product
Namyangju-si -
South Korea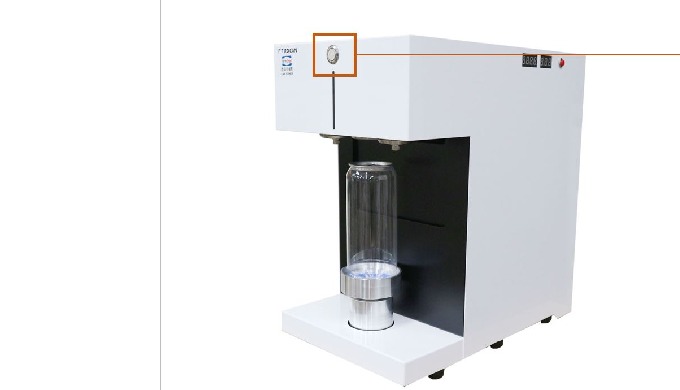 Fully automatic can seamer. You can design the phrase you want (company name, my own phrase) for the product.
Can Seamer Market Analysis - Problems and complaints in the franchise market using disposable products.
Most store owners say that the pouring and dripping of drinks are the most common customer complaints. There is no perfect s
Description of the Product
Fully automatic can seamer. You can design the phrase you want (company name, my own phrase) for the product.
Can Seamer Market Analysis - Problems and complaints in the franchise market using disposable products.
Most store owners say that the pouring and dripping of drinks are the most common customer complaints. There is no perfect solution to the continuous increase in franchise market size. A fully packaged can seamer can be an alternative to the needs of the market.
Fully automatic System (Start Button)
You can't replace the mold with an automatic height sensor.
Accident prevention with emergency stop button.
You can seal without replacing tools such as normal lid and safety cap.
Price of the Product
Price on request
I want to get more details about the product
Company catalogues - Crechef Co., Ltd.
Snowflake Ice machine (English)
14 pages

Can Seaming MC-Presentation (English)
17 pages