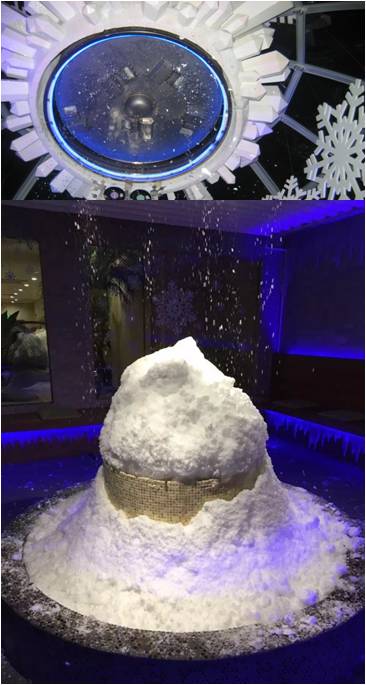 All weather snowmaker is a new technology that breaks away from the common notion that snow fallsonly in winter. It is a snowmaker that can make real, cold snow fall in all four seasons. Because its working temperatures ranges between 0℃and 25℃, It can be used in an area where no snow falls or in a season when there is no snow (It can be used in te
Description of the Product
All weather snowmaker is a new technology that breaks away from the common notion that snow falls only in winter. It is a snowmaker that can make real, cold snow fall in all four seasons. Because its working temperatures ranges between 0℃ and 25℃, It can be used in an area where no snow falls or in a season when there is no snow (It can be used in temperatures ranging between -20℃ and 35℃ while in this temperatures range, a heater to be attached and the compressor needs to be replaced.)
It is possible to design and create an unusual space with snow anytime and anywhere by using All weather snowmaker.
Price of the Product
Price not indicated
Technical Details
· Model : SnowStarMagic.
· Size : Dia. 1,160㎜ / Height : 800㎜.
· Weight (main body) : 120㎏.
· Power : 380V, 3P, 5㎾, 50㎐ or 60㎐.
· Snowmaking temperature : 0℃~25℃.
· SnowStarMagic is composed of Main Body,
Control Panel and Outdoor unit.
Category of the Product