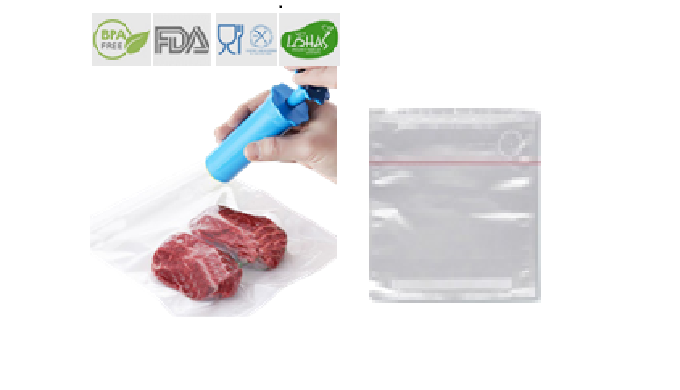 AFES Household Vacuum Sealer keeps various kinds of foods fresh for long time. If you have leftovers in your home, or if you want to store food in the refrigerator for a long time when you bought it, this vacuum sealer is probably the best tools. In addition, it is an multi-purpose packer that is very convenient to use for other purposes such as pa
Description of the Product
AFES Household Vacuum Sealer keeps various kinds of foods fresh for long time. If you have leftovers in your home, or if you want to store food in the refrigerator for a long time when you bought it, this vacuum sealer is probably the best tools. In addition, it is an multi-purpose packer that is very convenient to use for other purposes such as packing clothes in travel suits as well as foods.
Vacuum Bag & Vacuum Zipper Bag
- with Manual Packer
Manual Pump : ABS, PTR, grease
Zipper Bag : Nylon+PE , HDPE, rubber
Handy Pump : ABS, screw, rubber, motor
These devices do not require electricity.
<>
Maintain freshness
Keep hygienic
Anti-food contamination
Prevent frost
Maintain a unique flavor
Keep refrigerator clean
Anti odor
Easy to carry
**Price
: From 0.183 USD
Price of the Product
Price not indicated
Category of the Product