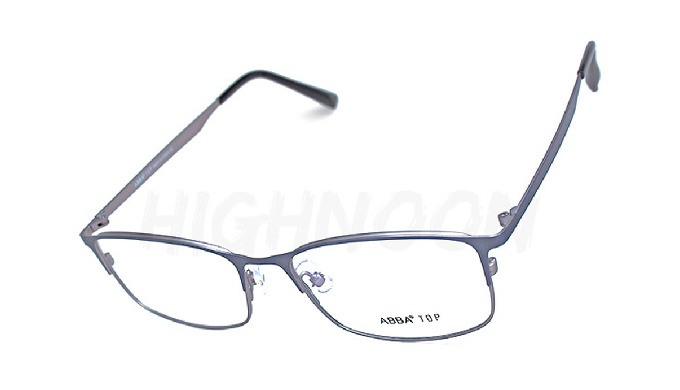 www.highnoon.co.kr

[TOP-2040]
- Material : Metal, Steel
- Made in Korea
- Size : 53-18-140
- Option(Color) :
Matt Black-Gold, Matt Black-Silver, Matt Brown-Gold, Matt Blue-Silver, Matt Khaki-Gold

- These styles, the brand new products of 2016 from ABBA, are
highly rated by Korean celebr
Description of the Product
www.highnoon.co.kr

[TOP-2040]
- Material : Metal, Steel
- Made in Korea
- Size : 53-18-140
- Option(Color) :
Matt Black-Gold, Matt Black-Silver, Matt Brown-Gold, Matt Blue-Silver, Matt Khaki-Gold

- These styles, the brand new products of 2016 from ABBA, are
highly rated by Korean celebrities and leading the fashion
trend all over the world.
- We, Highnoon, are also consistently putting efforts on the
R&D and marketing to stay in the line of trend leaders.
- Monel and Hi-nickel let it light.
- Various colors are available in frames.
- The frame structure is based on the shape of ordinary
people's face line and it helps anyone can fit in just right.
- These styles are the premium products of ABBA which are
"half frame", "soltax style" and "plastic-metal combo style"
Price of the Product
Price on request
Characteristics of the Product
Type

EYEWEAR FRAME

Model

2040

Dimension

53-18-140

Brand

ABBA EYEWEAR

Origin

KOREA
Category of the Product