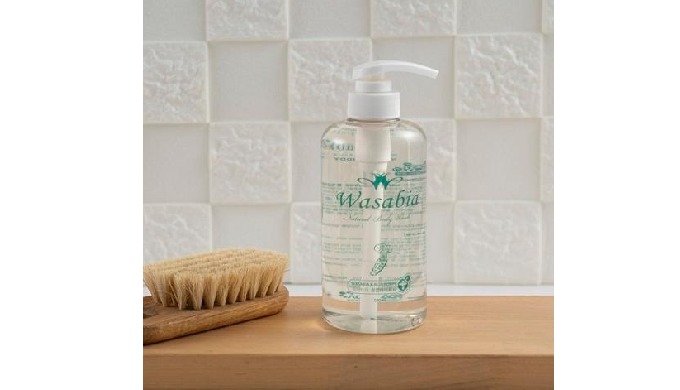 Nutrition and moisture from patented wasabi oil, poppy extract and olive oil
Wasabia Natural Body Wash makes your skin clean and moist by giving rich bubbles.
This also relieves itching caused by skin dryness and makes your skin smooth and glow.
Ambient scent of poppy extract and nutritive and moisturizing natural ingredients k...
Description of the Product
Nutrition and moisture from patented wasabi oil, poppy extract and olive oil
Wasabia Natural Body Wash makes your skin clean and moist by giving rich bubbles.
This also relieves itching caused by skin dryness and makes your skin smooth and glow.
Ambient scent of poppy extract and nutritive and moisturizing natural ingredients keeps your skin moist and clean all day.
Perfect body wash for acne skin
Price of the Product
Price not indicated
Technical Details
Expiration date : 2 years
Volume : 7.5x7.5x18.5cm, 500g/500ml
Manufacturer : (주)미도화장품
Main ingredients : Purified water, glycerin, golden extract, sodium cocoyl glutamate, lauryl glucosite, glycol stearate, horseradish patent oil, green tea extract, moringa seed oil, peony root extract, aloe vera leaf extract, donkey extract, poppy extract , Tocopherol acetate, stearic acid, hyaluronic acid, allantoin, colloidal oatmeal, white willow bark extract, alpha bisabolol, centella asiatica extract, glycosylhalose, phytic acid, shodum citrate

Vendor SKU : 3401-30-0000-1
Weight after packing : 0.83kg
standard : 7.5*7.5*18.5cm
HS Code : 3401300000
Cost : 20.57$
Category of the Product
Ask for a quote
Company catalogues - Peniel World Co.,LTD