Contact - URBAN EYEWEAR Co., Ltd.
Yutongdanji-ro 7-gil
1F, 31-7
Buk-gu 41506
South Korea
Send a message - URBAN EYEWEAR Co., Ltd.
Legal information - URBAN EYEWEAR Co., Ltd.
| | |
| --- | --- |
| Nature | Head Office |
| Year established | |
| Describe your Company and attract Business opportunities | |
| Co.Registration No | 763-86-01365 |
| No employees | 0-9 Employees |
| Kompass ID? | KR123967 |
| Kompass member for | New |
| Membership | Booster International |
Presentation - URBAN EYEWEAR Co., Ltd.
Korea Eyewear brand, K-eyewear, House brand, Retro, Fashion Eyewear

#Company Introduction
This is a eyewear brand with its simplicity and cleanness that has attracted fashionable people.
It is a own design brand that features high-quality of glasses with the classic symbols such as water waves and flowers.
NINE ACCORD continuously challenges to produce brand-new eyewear.
This artisan skill has been descended from father to son for 30 years.
It has consistently produced retro style eyewear for the period.
It is an eyewear brand that still has embers that can revive the glasses boom of 1980s and 1990s in Korea.
The design motto of NINE ACCORD is: "Let's make a modern design of retro glasses and light glasses that appeals to everyone!".
The harmony of retro designs with modern one is as difficult as the coexistence of purity and maturity.
But NINE ACCORD has made the impossible possible up to now.
The sense of youth, the strenuous challenge and the spirit of innovative change of NINE ACCORD that dream of advancing to world market are always fresh news to fashionable people.


# Strength
There are various types of models, ranging from easy designs to point designs.
Since the product is not separated into women's and men's, all models can be worn by both men and women.
It can be used daily and also when you want to give a point to your fashion, so it can be matched to various styles, so it is highly utilized.
There are many different colors in one model, so there is a wide choice.
Company catalogues - URBAN EYEWEAR Co., Ltd.
Company's Videos - URBAN EYEWEAR Co., Ltd.
Brands - URBAN EYEWEAR Co., Ltd.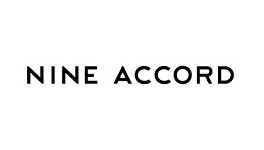 NINE ACCORD (Producer)
Ms. Da In Ye
Assistant Manager
News - URBAN EYEWEAR Co., Ltd.
New product
NINE ACCORD's new models are released one after another!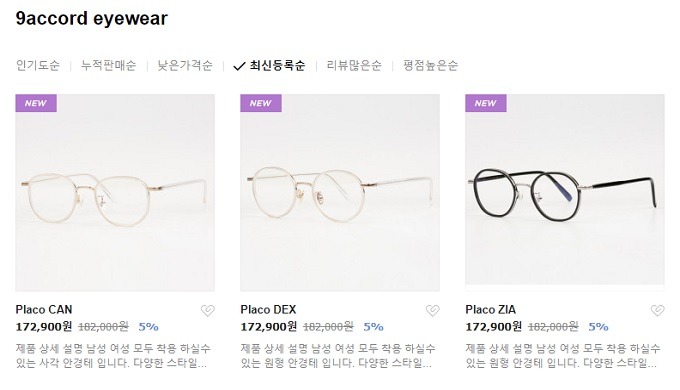 Date: December 19, 2020 3:00 PM
End: December 20, 2020 2:59 PM
Shortly after TI BAN, TI RISS, and TI TOSS as TI series were released, PLACO MONE, PLACO CAN, PLACO DEX, and PLACO ZIA as PLACO series were released one after another.

The recently released TI series model uses beta-titanium as a whole to give it a very light fit, and it has been popular as soon as it is released because it has less allergic reaction due to IP plating.

Following this popularity, the newly released PLACO series has also been well received.

The thin metal frame and pastel-ton acetate are mix matched, and the long tip is used to provide comfortable fit.

Our brand is not complacent and releases 3 to 4 new models every 3 months to present more diverse designs to customers and always strive to lead the trend.
Location - URBAN EYEWEAR Co., Ltd.
Activities - URBAN EYEWEAR Co., Ltd.
Producer
Distributor
Service provider
Main activities within the Kompass classification
Secondary activities within the Kompass classification