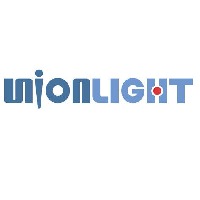 Union Light
Contact - Union Light
47, Uicheon-ro 4-gil, Dobong-gu
Seoul 01479
South Korea
Send a message - Union Light
Legal information - Union Light
| | |
| --- | --- |
| Nature | Head Office |
| Year established | 2001 |
| Activity | |
| Co.Registration No | 209-81-29165 |
| Kompass ID? | KR023294 |
| Kompass member for | + 4 years |
| Membership | Booster International |
Presentation - Union Light
# LED light | Portable Light | Search Light | Emergency Light | Industrial Light, Mobile LED Working Light
# Company Introduction :
It was established on March 21, 1987 as Union Electronics with the new name since 2001.
Union Light has been INNOBIZ certified by the Small and Medium Business Administration, obtained the Q mark and superior product developer GQ mark from KETI (Korea Electronics Technology Institute), and is enforcing a perfect product warranty system according to the ISO KS A9001/2001, with proven performance and functions through the supply of products to domestic businesses, military, police, and rehouses. Especially, it has obtained the UL mark (international safety standards) and has been selected as a promising small and medium exporter.
Union Lighting is ceaselessly endeavoring to achieve its objective of the world's best developer, with the international market pioneering spirit. Also, its role and function as safety equipment for power failure or natural disasters has been recognized, leading to the highest honor for a manufacturer, the Grand Prize of Korea Safety, not to mention the Prime Minister's Award in the Korea Electric Culture Prize.
# Main Product : PORTABLE LIGHT / Industrial High Power LED Light
# Youtube :
https://www.youtube.com/channel/UC9UBoNGmsodvVjF8AzEXCWw
# Product
Korea LED Manufacturer | Korea Dual Type LED Lighting Manufacturer | Korea Emergency Twin Light Manufacturer | Korea Portable Light Manufacturer | Korea Industrial High Power LED Light Manufacturer | Korea Multi Light Manufacturer | Korea Frameproof Manufacturer
News - Union Light
Previous news
Participate in an event

[EXHIBITION] PARTICIPATED IN DUBAI INTERSEC IN 2019

Date:

End:

Location: Dubai International Exhibition Center

In last January 20 to 22 took part in the security equipment in the Middle East's largest exhibition "#INTERSEC" held at the Dubai International Exhibition Center. And the excellence of its #LED emergency lighting throughout the exhibition to inform abroad, three years steadily We have received much attention from local buyers. We are not satisfied with Union Light, and we will do our best to make sure that Union Light products are installed everywhere in the Middle East market.

Other

[CERTIFICATION] OBTAIN ENVIRONMENTAL MARK CERTIFICATION

LED Emergency Light Manufacturer UNION LIGHT CO., LTD. Obtained the environmental mark certification from the Korea Environmental Industry & Technology Institute under the Ministry of Environment.

We have been producing products with the environment in mind, which has enabled us to strengthen our product competitiveness in the lighting market and enhance the image of eco-friendly companies.

We have 6 products that have obtained Eco Mark certification, and we will endeavor to apply environmental certification to more products in the future.

Other

SELECTED AS AN EXCELLENT BUSINESS FOR RISK ASSESSMENT

Union Light, a manufacturer of LED emergency lights, was recognized as an excellent workplace for risk assessment on November 29,

What is the good workplace recognition for Risk Assessment ?
※ For the workplace where the risk assessment is conducted and the application for risk assessment is submitted, it means that the inspection by the industrial auditor is conducted objectively based on the risk assessment standard and the approval procedure and the certificate is issued.

We applied for the recognition of excellent workplace to the Safety and Health Corporation and received the final approval through the on-site examination and accreditation examination committee.
More news
Company catalogues - Union Light
Client references - Union Light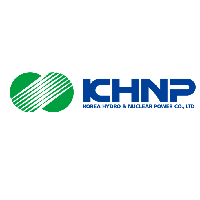 Brands - Union Light
Union Light (Producer)

Korea LED | Korea Dual Type LED Lighting | Korea Emergency Twin Light | Korea Portable Light | Korea Industrial High Power LED Light | Korea Multi Light | Korea Frameproof
Executives - Union Light
Cheol Sang Won
CEO - Chief Executive Officer
Activities - Union Light
Producer
Distributor
Service provider