Contact - THE HI CO.,LTD.
1009, Pyeongdong-ro
Gwansan-gu 62410
South Korea
Send a message - THE HI CO.,LTD.
Legal information - THE HI CO.,LTD.
| | |
| --- | --- |
| Nature | Head Office |
| Year established | 2016 |
| Describe your Company and attract Business opportunities | |
| Co.Registration No | 424-81-00258 |
| No employees (address) | 18 Employees |
| No employees | 70 Employees |
| Kompass ID? | KR106622 |
| Kompass member for | + 3 years |
| Membership | Booster International |
Presentation - THE HI CO.,LTD.
Organic rice snack, Rice snack for babies, Organic, Organic baby food, Organic fruits snack, Organic baby snack, Infant snack, Healthy snack for babies, low-calorie snack, organic cereals for family, fruit yogurt for babies, oranic rice cracker for baby

#Company Introduction
Mother's mind to think twice.
Bebedang is sincerely made with a mother and love for babies.

Manufacturing company THE HI uses organic rice as the base of infant food with the brand name "bebedang".
We manufacture and sell the processed organic snack professionally.
Bebedang's rice snacks are made with 100% organic rice and only use eco-friendly selected fruits, vegetable and other fresh ingredients from nature.
If you look for the organic certified snack for the sake of your family'shealth, we highly recommend BEBEDANG's snack.
Its size is properfor your child's mouth. You feel assured of raw materials.
BEBEDANG rice snack is a light high-quality snack for adults, safe first snack for children, and food toy for babies who begin gripping with hand so pick it up with an easy mind.
Also, bebedang rice snacks are not deep-fried but crispy and clean, making them safe and nutritional snacks, not only for pregnant woman and infants, but also for the whole family.
Bebedang's entire production facilities and product ingredients are being managed by the CESCO disinfection service, with all agricultural products undergoing three rounds of cleaning, making healthy food for your child.

# Strength
Our superior technology is in the puffed technology. Due to our excellent puffed technology, our snacks are not burnt and have no browning phenomenon.
After puffed process, the coating is naturally applied, so there is no dust and snack power on the mouth of infants.
Because of convenience and stability, our rice snack is the best to be the first snack fod infants.
Company catalogues - THE HI CO.,LTD.
Company's Videos - THE HI CO.,LTD.
General Information - THE HI CO.,LTD.
Export area
Asia-Pacific, North America
China, Thailand, Singapore, Australia, Taiwan, Hong Kong, United States, Viet Nam, Malaysia
Brands - THE HI CO.,LTD.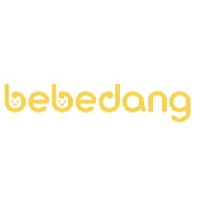 bebedang (Exporter)
Mr. Jeong Gi Kim
CEO - Chief Executive Officer
Ms. CHO HEE JEONG
Export Director/Manager
News - THE HI CO.,LTD.
Date: November 5, 2019 3:00 PM
SAFE, SINCERITY, PRIDE
I started for the first time for a snack for my child
I tried my best to make a snack from the basics, believing that it would be good for other children if it was a snack for my baby.
Bebedang, who started with one heart for my child in a world where the stimulus is familiar, will protect their health
Location - THE HI CO.,LTD.
Opening hours - THE HI CO.,LTD.
Key figures - THE HI CO.,LTD.
Activities - THE HI CO.,LTD.
Producer
Distributor
Service provider