Contact - TAE SUNG CO., LTD.
2F, 31-1, Jangjeol-ro, Gwangmyeong-si
Gyeonggi-do 14334
South Korea
Send a message - TAE SUNG CO., LTD.
Legal information - TAE SUNG CO., LTD.
| | |
| --- | --- |
| Nature | Head Office |
| Year established | 1980 |
| Describe your Company and attract Business opportunities | |
| Co.Registration No | 140-81-61191 |
| No employees (address) | 14 Employees |
| No employees | 14 Employees |
| Kompass ID? | KR013261 |
| Kompass member for | + 7 years |
| Membership | Booster |
Presentation - TAE SUNG CO., LTD.
Manufacture & Export of
#Keyword
Exploration Drilling Products, Impregnated diamond core bit, Reaming shells, Drill rods, Core barrels, Mining, Drilling, Boring
#Company Introduction
Tae Sung Co. is the leading manufacturer of exploration drilling equipment for Korea and the local region since 1980.
We are specialized in the production of high quality impregnated diamond core bits, reaming shells, core barrels, casing, drill rods and more. We have been No.1 supplier in Korea for the last 35 years and preferred supplier to many other countries.
Tae Sung produces diamond products of any size and any standard.
Korea has a very long history in mining and geology and our diamond products have been adjusted to meet the challenges of the Korean hard and extremely hard formations. Our impregnated diamond bits have proven track record and they drill with better penetration rates compare to other competitive products.
We promise to supply you with the best quality products and we will be glad to share with you our competitive pricing.
Our clients are always welcome to visit us and our factory.
#Main Products
1_Impregnated diamond core bits
2_Reaming shells
3_Drill rods & casing pipe
4_Core barrels
#Catalogue :
http://prokcssmedia.blob.core.windows.net/sys-master-images/h33/h82/9292598804510/taesung_co_catalogue.pdf
#Youtube :
https://www.youtube.com/watch?v=6t-RU49jWHg
Company catalogues - TAE SUNG CO., LTD.
General Information - TAE SUNG CO., LTD.
Certifications
| | |
| --- | --- |
| Type: | ISO9001, ISO14001, KOREAN World-Class Product Award |
Young Tae Kim
CEO - Chief Executive Officer
Gil-hyung Lee
Export Director/Manager
News - TAE SUNG CO., LTD.
Other
Received Funding for Product Development

Date: July 10, 2017 12:00 AM
TAE SUNG Co. won in product development funding from Biznavi Funding Program by Gyeonggi Small and Medium Business Support Center. And it is expected $ 75,000 (US) sales after getting quality test from Singaporean company.

news link(KOR) : http://www.asiatoday.co.kr/view.php?key=20160214010007125
Other
Gwangmyeong Overseas Market Pioneer Excellent Export Performance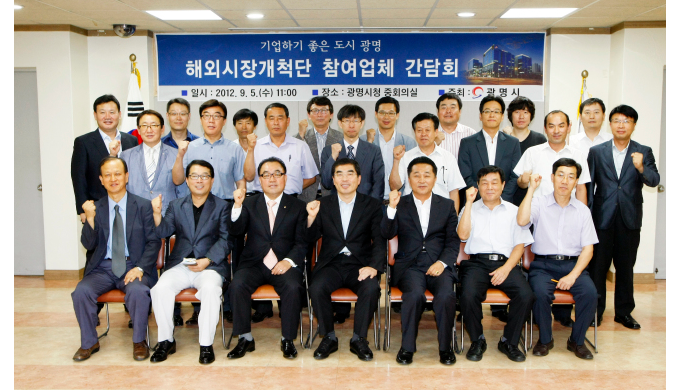 Date: July 17, 2013 3:00 PM
End: July 18, 2013 2:59 PM
Kwang Myung City (Market Kangwha Univ.) Is exporting 2 ~ 3 times a year to overseas market pioneering team sent by small and medium enterprises for market opening.

The overseas market development team has been dispatched to Kuwait, Jordan, China, Taiwan, India and Myanmar in the past three years, and to China and Malaysia in the first half of last year.

According to the results of the first half of this year and last year's export performance of these companies, the export performance of about $ 1.7 million was achieved.

It has been steadily increasing exports in regions where foreign market pioneers such as South America, Southeast Asia and Eastern Europe have participated. Export items include oil filter, infrared camera, LED lighting, writing instrument injection mold.

Due to the ripple effects of overseas market development teams, export performance has also shown considerable outside the dispatch area.

Taesung Co., Ltd. has achieved remarkable achievement in exporting $ 1.22 million to four countries including Mongolia.
Location - TAE SUNG CO., LTD.
Opening hours - TAE SUNG CO., LTD.
Key figures - TAE SUNG CO., LTD.
Activities - TAE SUNG CO., LTD.
Producer
Distributor
Service provider
Main activities within the Kompass classification
Secondary activities within the Kompass classification