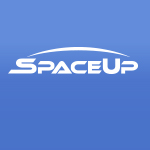 SpaceUp Co., Ltd.
Contact - SpaceUp Co., Ltd.
#A-103, Taejang Industrial Complex Road 51, Wonju-city,
Gangwon-do 26311
South Korea
Send a message - SpaceUp Co., Ltd.
Legal information - SpaceUp Co., Ltd.
| | |
| --- | --- |
| Nature | Head Office |
| Year established | 2013 |
| Activity | |
| Co.Registration No | 224-81-57506 |
| Kompass ID? | KR105785 |
| Kompass member for | + 2 years |
| Membership | Booster International |
Presentation - SpaceUp Co., Ltd.
cell membrane, plasma membrane, cell membrane function, cell membranestructure, plasma membrane structure, tensile structure, plasma membrane function, phospholipid structure, phospholipid bilayer function, the cell membrane, tensile membrane structures, cytoplasmic membrane, biological membrane, tension membrane, the plasma membrane, cell plasmamembrane, membrane architecture, tensile membrane, unit membrane, phospholipid bilayer structure, membrane cell, membrane function, plasma cell membrane, proteins in cell membrane
# Catalogue
http://www.kompass.kr/img/catalogue/20170719102214_1.pdf
# About Spaceup
SpaceUp Co., Ltd. leads 21st century in membrance structure by developing new technology. SpaceUp Co., Ltd is a membrancestructure company which has self-developed exclusive analysis of meebrance structure and design programs(11prgrams)and is able to analyze various structures safely, produce and set up the structures based on its excellent engineers composed of engineers who majored in membrane structure and more than 15-year-experienced engineers. SpaceUp Co., Ltd. investing R&D for developing new technology in membrance structure filed will provide design, space, and quality that customers want.
#Company Introduction
With more than 15 years of experience of specialists and engineers, we own 11 types of membrane structure design and interpretation system. We try our best to offer best quality and design to customers to fulfill their needs.
# Strength
High Quality, Great Design, High Tech, Innovative Engineering
# Video URL
01.
https://www.youtube.com/watch?v=GVj4ogqyTF0
02.
https://www.youtube.com/watch?v=CVhqnN_clOY
#Product
1_SF-12 | membrane structure
2_SF-16-1 | membrane structure
3_SF-09 | membrane structure
4_SD-13 | membrane structure stadium
5_air-tants | Air Membrane Structure
News - SpaceUp Co., Ltd.
Previous news
Participate in an event

2018-New Excellent Technology Commercialization Promotion Contest

Lee Seung Woo, Director of National Technology Standards Department of Industry, Trade and Resources Department, will start new technology (NET) at Kei Seoul Hotel Koto Hall from 15:00 on Wednesday, December 5, 2018. New product (NEP). With the participation of more than 400 people, including excellent recycling (GR) certified companies and public institution purchasers, to encourage the development of new technologies by domestic companies and encourage the development of sales channels such as purchasing certified products from public institutions Participating in the "2018 New Technology Practical Promotion Competition" and contributing to the development of innovative technologies such as the Silver Tower Industrial Medal and the expansion of sales channels to President Jangju Mukje-Leon Electric, to individuals and organizations After conferring 53 awards, a congratulatory congratulatory message "To create innovative jobs and power new industries, new technologies through corporate research and development. It is necessary to develop new products." Emphasized.

Press release

2017-Venture startup competition

Space Up In the past 2017, we won the Grand Prize at the Venture Founding Festival hosted by the SME Venture Business Department. Awarded the founding company category in the field of revitalization of space-up establishment, with excellent technical capabilities and high growth potential for less than 7 years since its establishment, and a company with achievements that contributed to the activation of establishment over 3 years .

"H.I.G.H" One company!

Space-up Co., Ltd. is leading the 21st century with the development of new technology in membrane structure field.

It has own proprietary membrane structure analysis and design program (11 kinds)
Based on excellent engineers composed of experienced engineers, etc.,
It is possible membrane structure company.

Space-up Co., Ltd., which is investing heavily in R & D to develop new technologies in the field of membrane structures,
We will give you the design, space and quality you want.

More news
Company catalogues - SpaceUp Co., Ltd.
Membrane Structure (English)

1 pages

Membrane Structure (English)

4 pages
Company's Videos - SpaceUp Co., Ltd.
General Information - SpaceUp Co., Ltd.
Certifications
| | |
| --- | --- |
| Type: | KCL(Korea Conformity Lavoratories certification) |
Brands - SpaceUp Co., Ltd.
SpaceUp (Producer)

#Keywords
Membrane Structure,cell membrane function, plasma membrane function, tensile structure, phospholipid bi-layer function, biological membrane
Location - SpaceUp Co., Ltd.
Executives - SpaceUp Co., Ltd.
Ji-Young Lee
Assistant Manager
Activities - SpaceUp Co., Ltd.
Producer
Distributor
Service provider
Main activities within the Kompass classification
Secondary activities within the Kompass classification