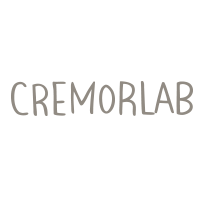 SM Life Science Co., Ltd
The story of Cremorlab all begin with a special water
Contact - SM Life Science Co., Ltd
648-7, Heonhwa-ro, Gangdong-myeon
Gangneung-si 25632
South Korea
Send a message - SM Life Science Co., Ltd
Legal information - SM Life Science Co., Ltd
| | |
| --- | --- |
| Nature | Head Office |
| Year established | 2004 |
| Activity | |
| Corporate capital | 11,560,000 USD |
| Co.Registration No | 215-86-53267 |
| No employees (address) | 29 Employees |
| No employees | 29 Employees |
| Kompass ID? | KR105682 |
| Kompass member for | + 2 years |
| Membership | Booster International |
Presentation - SM Life Science Co., Ltd
thermal water gel cream, red thermal water cream, Korean hydrating cream, essential mineral cream, mineral treatment essence, herb tea calming mask, herb calming mask pack, pure mineral skin care, mineral-rich thermal water, aqua thermal mineral water



#Company Introduction
SM Life Science, a new affiliate of SM Group with a fifty-year history, utilizes the Geumjin hot-spring water, which is recognized for its medicinal value, to promote a variety of healthcare businesses such as cosmetics, daily necessities, quasi-drugs and medical tourism service via a medical spa concept healing resort.
SM Life Science is working to help its customers enjoy a healthy, beautiful, youthful and energetic lifestyle at all ages. We will continue to research and develop valuable products that the whole family can safely use by identifying better quality ingredients, carefully selecting raw materials, and enhancing our technology and efficacy.

# Strength
Cremorlab which has Thermal water called T.E.N Water as main component for its ultra-hydrating products,
contains rich minerals and rare mineral of a high concentration of germanium and vanadium.
We also received international certificate of T.E.N. water from FDA

# Main product
1) CREMORLAB T.E.N. CREMOR FOR FACE FRESH WATER GEL 100ML
2) CREMORLAB T.E.N. CREMOR MINERAL TREATMENT ESSENCE 270ML
3) CREMORLAB HERB TEA PURE CALMING MASK 25G*5 SHEETS


# Video URL
https://www.youtube.com/channel/UCVagObXhj10v_NTpl1q6FzQ
News - SM Life Science Co., Ltd
Other

Korean brand Cremorlab debuts in Singapore

With so many Korean cosmetics brands flooding the market, here's why you should be flooding your skin with the goodness of Cremorlab
.
.
.
(news from BURO)
REFERENCE: https://www.buro247.sg/beauty/news/korean-brand-cremorlab-debuts-in-singapore.html
Company catalogues - SM Life Science Co., Ltd
Company's Videos - SM Life Science Co., Ltd
General Information - SM Life Science Co., Ltd
Export area
Asia-Pacific, Central/East Europe
Hong Kong, Singapore, Malaysia, Germany
Brands - SM Life Science Co., Ltd
CREMORLAB (Producer / Exporter)

The story of Cremorlab all began with a very special water.
T.E.N Water - the special water sourced by red thermal water.

T.E.N. is the foundation of all of Cremorlab's products. Made from a rare and mineral-rich thermal water, the liquid works to improve hydration and the health of your skin, helping to boost radiance, vitality, and moisture levels. This gel facial moisturiser has a lovely matte finish, and is suitable for all skin types. The lightweight texture makes it perfect for hot, humid weather, making it the perfect moisturiser for the hotter months.
Location - SM Life Science Co., Ltd
Executives - SM Life Science Co., Ltd
Sean Son
Departmental Director/Manager
Activities - SM Life Science Co., Ltd
Producer
Distributor
Service provider
Main activities within the Kompass classification
Secondary activities within the Kompass classification