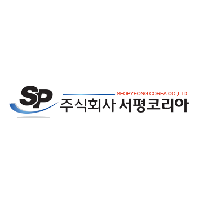 SEO PYEONG COREA CO. LTD
Contact - SEO PYEONG COREA CO. LTD
11-13, Manwolbuk-ro 2beon-gil,
Namdong-gu 21515
South Korea
Send a message - SEO PYEONG COREA CO. LTD
Legal information - SEO PYEONG COREA CO. LTD
| | |
| --- | --- |
| Nature | Secondary establishment : Factory |
| Year established | 2015 |
| Describe your Company and attract Business opportunities | |
| Corporate capital | 165,152 USD |
| Co.Registration No | 620-81-57456 |
| No employees | 10-19 Employees |
| Kompass ID? | KR123569 |
| Kompass member for | New |
| Membership | Booster International |
Presentation - SEO PYEONG COREA CO. LTD
#Keyword

gas, korea, small, storage tank, LPG, Level Gavge, Multivalves, Hose, Gas Vent Pipe, Chack Relief Valve, Globe Valve, Stop Valve, Flange, Fuel-stop Valve, connectors,lndicator, car, venture,



#Company Introduction

Since established in 1991, SeoPyung Korea has specialized in producing gas equipment parts and automobile parts for LPG Tank. Based on its continuous R&D investment and independent technology, it has localized and produced all parts of small storage tanks in Korea. We always put our customers first and provide one-stop service to meet the needs of our customers with reasonable prices.



# Strength

Although parts of small storage tanks relied on imports of 90% or more meantime, the company succeeded in domesticizing all parts with continuous technology development and R&D investment, and applied for patents and design patents in Korea, providing only 90% of the domestic market.

(In addition to the many level gauges, overhangs cut valve, Chack Relief Valve, and multi-valves)



#Product

1) Level Gauge | liquefied lpg gas

2) Multivalves | pressure valve

3) Flexible Hose | multi valve

4) Over Chage Cut Valve | liquid filling in tank

5) Chack Relief Valve | Safety valve



#Site

http://www.spcorea.com
Brands - SEO PYEONG COREA CO. LTD
SEO PYEONG COREA CO. LTD (Producer)
Sangeun Shin
Assistant Manager
News - SEO PYEONG COREA CO. LTD
Previous news
New product

Safety-enhanced multi-valve

Date: November 30, 2017 3:00 PM

Three types of multi-valves developed this time are Y-type, S-type, and homogeneous valves, which are characterized by emphasizing gas safety.Although the existing multi-valve system has been designed to leak gas continuously because it was difficult to respond quickly to problems such as gas leakage and the flow path cannot be cut off, the new product has been developed to cut the flow path 100% from a separate strain line. Therefore, safety can be ensured from gas leakage and components can be replaced quickly without spreading residual gas inside the tank.When filling the gas in the storage tank, the gas is cut off by opening the homogeneous handle and then moving and charging it to the homogenous line and locking the homogenous handle after the charging is completed.

New product

New FlexibleHose Dissemination

Date: July 29, 2017 3:00 PM

New 15A Flexible Hose Supply with Stainless Steel Coating Nuts.
For the first time in Korea, it improved durability by using stainless steel (STS 304) material that does not corrode the tightening nut. It has completed performance certification for 4 types of 1m, 1.5m, 2m, and 3m, and it also produces and supplies 4m and 5m that are not subject to performance certification.
We used stainless steel because existing fasteners were applied as stainless steel because of the risk of gas accidents or inconvenience such as corrosion due to the effects of wind and sea wind." In addition to the connecting parts of the flexible hose, SeoPyeong Korea produces all of various connecting parts and is installing them on its hoses.
More news
Location - SEO PYEONG COREA CO. LTD
Key figures - SEO PYEONG COREA CO. LTD
Activities - SEO PYEONG COREA CO. LTD
Producer
Distributor
Service provider
Main activities within the Kompass classification
Secondary activities within the Kompass classification