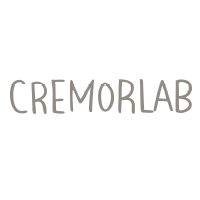 SAMWHAN CORPORATION
The Story of Cremorlab all began with A very special Water
Contact - SAMWHAN CORPORATION
547, Eonju-ro, Gangnam-gu
Seoul 06138
South Korea
Send a message - SAMWHAN CORPORATION
Legal information - SAMWHAN CORPORATION
| | |
| --- | --- |
| Nature | Head Office |
| Year established | 1964 |
| Describe your Company and attract Business opportunities | |
| Corporate capital | 25,000,000 USD |
| Co.Registration No | 1018100452 |
| No employees (address) | 500-999 Employees |
| No employees | 150 Employees |
| Kompass ID? | KR002516 |
| Kompass member for | + 7 years |
| Membership | Booster |
Presentation - SAMWHAN CORPORATION
#Keyword
Skincare, Facial Essence, Facial Ampoule, Beauty mask, Beauty Products, Facecare product, red thermal water, natural mineral spring water, spring water skincare products, Natural cosmetic, mineral cosmetic, peeling gel mask, oxygen peeling mask
#Company Introduction
The Story of Cremolab all began with A very special Water. T.E.N. Water is the special water sourced by red thermal water. Let me introduce the 6 dramatic stories of natural mineral spring water with a reddish glow.
1. Water from time immemorial for two hundred and sixty million years.
Two hundred and sixty million years ago, diastrophism isolated a body of sea water, letting it gradually absorb inorganic salts and it has come down to us abundant minerals with a reddish glow, T.E.N. Water.
2. Mysterious water revealed by real experience.
The beneficial effects of the water were first testified by local priests and nuns. This water not only improves skin and hair, but also helps treating chronic health conditions, achieving a sense of overall wellness of the body.
3. Rich in Minerals.
It contains 30,000mg/l. of minerals naturally matured for a long time. It is particularly high content of minerals compared with any other thermal water in the end.
4. Body-friendly water for easy absorption.
T.E.N. Water maintains a golden ratio of this rich and rare minerals for optimal absorption.
5. Red and heavy water.
34°C of natural mineral thermal water, T.E.N. water, contains fine red clay showing mysterious red-wine color. Various minerals and active ingredients are highly concentrated and very heavy, but feeling to the touch is as soft as silk.
6. Beauty water especially effective for atopic dermatitis.
So-called 'miracle water' has mysterious energy. T.E.N. Water has it as well. T.E.N water is composed of hypo-allergenic ingredients from natural, has powerful moisturization.
#Youtube
https://www.youtube.com/c/CREMORLAB%ED%81%AC%EB%A0%88%EB%AA%A8%EB%9E%A9/featured
General Information - SAMWHAN CORPORATION
Export area
Asia-Pacific
Hong Kong, China
Brands - SAMWHAN CORPORATION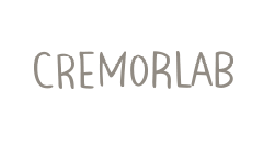 cremorlab (Producer)
Ms. Jung won Yun
Export Director/Manager
Ms. Yeon-ah Yoo
CEO - Chief Executive Officer
Location - SAMWHAN CORPORATION
Key figures - SAMWHAN CORPORATION
Activities - SAMWHAN CORPORATION
Producer
Distributor
Service provider