Contact - Qingdao Yuyin Chemical Co., Ltd.
No. 20, Zhuzhou Road, Laoshao District
Qingdao City, Shandong 266101
China
Latest products added Qingdao Yuyin Chemical Co., Ltd.
Additional information
Legal information - Qingdao Yuyin Chemical Co., Ltd.
| | |
| --- | --- |
| Nature | Headquarters |
| Year established | 2014 |
| Activity | |
| Corporate capital | 10,000,000 RMB |
| Co.Registration No | 913702030950966227 |
| No employees | 20 Employees |
Presentation - Qingdao Yuyin Chemical Co., Ltd.
Qingdao Yuyin Chemical Co., Ltd is a professional supplier of some basic inorganic materials, organic chemicals, food additives, pigment & dyestuff, organic intermediates and chemical reagent products etc. in china.
Based on the principle of "sincere cooperation, mutual benefits", with more than 10 years' professional chemical experience, our goods are exported to Asia, Europe, Africa and South America etc. Our company has been awarded ISO9001: 2000 certificate, and100% of our exporting products are approved by CIQ, SGS or BV inspection.
Our purpose is to supply goods to the global customers with competitive price, high quality and professional service.
Our main products are as below:
1) Inorganic Salts, Acids and Alkali
Sodium Silicate (water glass)
Sodium Sulphide/Sodium Sulfide
Titanium Dioxide
Sodium Tripolyphosphate (STPP)
Sodium Carbonate (Soda Ash Light/Dense)
Sodium Metasilicate Pentahydrate/Anhydrous
Sodium Hexametaphosphate (SHMP)
Calcium Chloride
Magnesium Chloride
Barium Carbonate
Potassium Silicate
Sodium Hydrosulfite
Zinc Bromide
Calcium Bromide
Sodium Bromide
Sodium Nitrite
Sodium Nitrate
Zinc Chloride
Potassium Nitrate
Magnesium Nitrate
Calcium Nitrate
Zinc Sulphate
Zinc Oxide
Ammonium Bisulfite
Phosphorus Pentoxide
Sodium Bisulphate
Manganese Sulphate
Trisodium Phosphate
Potassium Pyrophosphate (Tetrapotassium pyrophosphate) (TKPP)
Potassium Fluosilicate
Potassium Permanganate
Sodium Formate
Sodium Percarbonate
Sodium Fluorosilicate
Calcium Hypochlorite
Sodium Bicarbonate
Magnesium Sulphate
Sodium Sulphate Anhydrous
Sodium Metabisulphite
Sulfamic Acid (Sulphamic Acid)
Phosphoric Acid
Sodium Hydroxide/Caustic Soda Pearls/Flakes/Solid
Potassium Hydroxide
Calcium Hydroxide
Activate Poly Sodium Metasilicate
2) Basic Organic Chemicals & Organic Intermediates
Calcium Acetate
Stearic Acid
Oleic Acid
Sodium Acetate
Formic Acid
Paraformaldehyde
Oxalic Acid
Melamine Powder
Thiourea
Butyl Oleate
Guanidine Sulfamate
Guanidine Hydrochloride
Tertiary Butyl Hydroquinone
P-Toluenesulfonic Acid /P Sulfonic Acid
Dicyandiamide/Cyanoguanidine
3) Chemical Auxiliary Agent & Chemical Reagent Products
Sodium Lignosulphonate
Calcium Stearate
Vinyl Esters of Neodecanoic Acid
Trichloroisocyanuric Acid/TCCA
Hydroxypropyl Methyl Cellulose/HMPC
Polyaluminium Chloride/PAC
Poly Diallyl Dimethyl Ammonium Chloride/Polydadmac
Polyacrylamide
Ethylene Diamine Tetraacetic Acid (EDTA)
4A Zeolite/Sodium Aluminosilicate
Tetraethyl Orthosilicate
Phosphorus Pentasulphide / Diphosphorus Pentasulphide
Ammonium Sulfamate
4) Food Additives
Maltodextrin/Maltodextrine
Xanthan Gum
Citric Acid
Dextrose/Glucose
Butylated Hydroxyanisole BHA
5) Pigment & Dyestuff
Iron Oxide
6) Agrochemicals
Monoammonium Phosphate/MAP
Urea
Company catalogues - Qingdao Yuyin Chemical Co., Ltd.
General Information - Qingdao Yuyin Chemical Co., Ltd.
Certifications
| | |
| --- | --- |
| Type: | ISO 9001 |
| Description: | available |
Brands - Qingdao Yuyin Chemical Co., Ltd.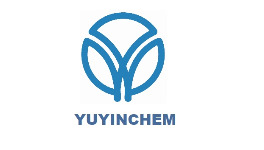 YUYIN

Qingdao Yuyin Chemical Co., Ltd was founded in 2012, a leading corporation focusing on producing and exporting detergent chemicals, food additives and other chemicals. We mainly export to Asia, Europe, Africa and North America, we set up subsidiary companies in Khartoum, Sudan and Dubai, UAE. With well-deserved reputation, good services and qualified products, we have won the domestic and international customers' extensive praise and trust.

We hope to establish a long-term business relationship with our customers through honest communication, our professional service, and practical developing strategies.


I WANT TO GET MORE DETAILS ABOUT THE OFFER Qingdao Yuyin Chemical Co., Ltd.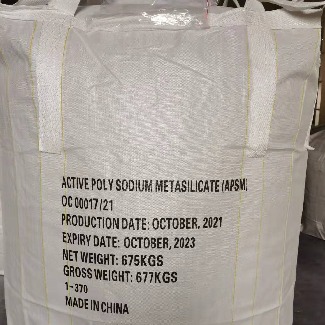 Active Poly Sodium Metasilicate (APSM)
From Dec 29
Product Description
Activated Poly Sodium Metasilicate (APSM)
EINECS No.:
Location - Qingdao Yuyin Chemical Co., Ltd.
Key figures - Qingdao Yuyin Chemical Co., Ltd.
Activities - Qingdao Yuyin Chemical Co., Ltd.
Producer
Distributor
Service provider
Main activities within the Kompass classification
Secondary activities within the Kompass classification