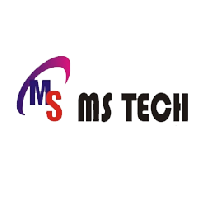 MS TECH
Contact - MS TECH
Rm203, Incheol Techno Valley, 453, Seokcheon-ro, Bucheon-si
Gyeonggi-do 14445
South Korea
Send a message - MS TECH
Legal information - MS TECH
| | |
| --- | --- |
| Nature | Head Office |
| Year established | 2015 |
| Activity | |
| Co.Registration No | 464-87-00068 |
| No employees (address) | 8 Employees |
| No employees | 8 Employees |
| Kompass ID? | KR123385 |
| Kompass member for | New |
| Membership | Booster International |
Presentation - MS TECH
uv curing system, uv lamp

#Company Introduction
Ms tech the uv lamp,uv curing System,uv cleaning System and uv led and uv as a professional company to manufacture and technology. Uv products that we make show excellent performance in quality and function. Our products are exported worldwide in recognition of their excellent performance.
Business Area

- High pressure lamp (curing, coating)
- Cleaning lamp (curing, modification, cleaning)
- UV Equipment (facility, tool)
- Low pressure lamp (sterilization, deodorization, curing)

- Automotive, mobile phone, semiconductor, furniture, printing, coating, adhesion, film, chemistry, environment, medical

#Main Products
UV LAMP
UV CURE SYSTEM
News - MS TECH
Previous news
Participate in an event

Participation to NEPCON Vietnam 2019 in Hanoi on Sep, 2019

Date:

End:

Location: Hanoi, Vietnam

We will be visiting Hanoi, Vietnam in early September, 2019.
We can meet on the following exhibition booth or other designated place.

- Exhibition : NEPCON VIETNAM 2019
- Date : 2019.09.11 - 9.13 (09.00-17.00Hrs.)
- Location : I.C.E. Hanoi
- Booth No. : PO4 (MS TECH CO.,LTD.)
- Website : www.nepconvietnam.com

Other

CE declaration of confromity

MS TECH CO., LTD. Has obtained CE certification for UV LAMP. UV LAMP(basic model : MS073H, family model : MSxxxH) complies with the appropriate basic safety and health requirements of the EU Directive based on is design and type, as drought into circularion by us.

Other

ISO Certificate of registraion

MS TECH CO., LTD. was certified that the Environmental Management System and the scope of the certification of the above mentioned company meets the requirement of ISO 14001 : 2015 / KS I ISO 14001 : 2015 For the following scope of registration

Design and Manufacture of Ultraviolet lamp and Ultraviolet Curing System.

Nominations

Export Frontier Enterprise by the Gyeonggi Provincial Government

MS TECH CO., LTD. was verified as a "Export Frontier Enterprise" by the Gyeonggi Provincial Government.
Period of validity : December 2017 - December 2020.

Press release

CEO's Interview [The Magazine Plasticskorea]

Specializing in UV lamps and UV equipment for developing post-China market
MS Tech / Sangmin Park (CEO)

UV (Ultraviolet) will be the first thing people think of sunscreen, but in fact around us UV is being used in a wide variety of areas. UV is widely applied in everyday life, from cars and semiconductors, LCD TVs, mobile phones, cameras, dishwashers to inks, paints, medical resins, paper, stickers, ballpoint pens, toothpaste, canned tuna,

World of UV Lamp
UV lamps are UV lamps that are widely used throughout the manufacturing industry to improve the performance of materials due to accelerated deterioration of ultraviolet rays, and to sterilize, clean, and adhere. UV lamps are most commonly used for product curing. Curing, which is an increasing process of strength, makes it possible to maintain a constantly changing chemical property unlike drying. Unlike drying, which takes several hours, the UV lamp can be instantly cured within 2 to 5 seconds, so it can be mass-produced.
Ultraviolet rays are classified into UV-A (320 to 395 nm), UV-B (280 to 320 nm), UV-C (200 to 280 nm) and UV-V (395 to 455 nm) There is also a slight difference. In general, UV-A is applied to industrial hardening, counterfeit discrimination, coating and adhesion, UV-B is applied to ink coating, adhesion and sterilization, and UV-C is applied to optical lens hard coating, surface modification, cleaning and sterilization. UV-V, which has the longest wavelength and is permeable and similar to visible light, is used for curing photoinitiators, silver-conductive inks and TiO2 pigment coatings.
UV has been paving the way for more than 100 years of industrialization since it was applied to the disinfection function by the Danish physician Niels Finsen, developed as a treatment for tuberculosis, and won the Nobel Prize for medicine in 1903. But Korea, which was a barren country of UV 20 years ago, And the development began in earnest.
Korea's UV technology, which adopted Japanese technology, has been improving its own technology and has achieved rapid growth in a relatively short period of time and has gained significant market share in the Chinese market. But now, China, which introduced Korean technology, is trying to improve its technology and is expanding its market share mainly in low-end market.



UV lamp for LCD film hardening
UV lamps are niche markets for other industrial production processes and are not big markets themselves, but there are about 20 companies competing in Korea. However, most UV lamps, except for some small products, are 100% manual, so the unit price is quite high. In particular, UV lamps and UV lamps for semiconductor processing are expensive, with unit prices reaching tens of millions, but almost all Japanese products dominate the domestic market.
While large companies are still using expensive Japanese products in specialized processes like semiconductors, they are also credible for their products, but they are also an industry practice. For production managers, it is less burdensome to use what has already been proved rather than to take on new risks. For this reason, domestic companies do not develop UV lamps because they do not have to develop because of lack of technology, but because there is no demand place.
Domestic UV lamps and equipment companies have entered the Chinese market early due to the limited size of domestic market. However, in recent years, Korean companies have been facing the challenge of pioneering a new overseas market beyond the Chinese market in pursuit of China 's pursuit of low - priced markets. One of the leading companies in the challenge is MS Tech.
MS Tech produces all UV lamps except for the exposure lamps, but its main focus is UV lamps for film hardening of LCD panels. Diffusion films are used for LCD TV backlight units, which were previously coated with acrylic panels. Nowadays, however, it has been changed to a process of direct patterning and curing with UV lamp for cost reduction. In the field, there are many composite sheets that reduce the work process and thus reduce the cost. 80% of the products produced by MS Tech are in this field.
UV equipment is essential for coaters. Most of the major coating equipment companies in the country have not been able to use the UV equipment of MS Tech. So, the solid technology of MS Tech is recognized in the industry. This, of course, is based on human trust that Park has built for a long time in the UV industry.

'Responsible from beginning to end'
Park joined the UV lamp company due to the acquaintance of the acquaintance while working for a construction company that built a power plant in 2000. At this time, it was the time when domestic big corporations were copying Japanese UV products. In the early days when the UV technology of Japan was introduced in Korea, Park formed a relationship with the UV lamp, so Park is the dominant player in domestic UV lamp field.
Park, who majored in electric field, was able to accumulate the results in the UV industry, since he had gone through a lot of fieldwork from the previous company and had experience of encountering field people with his unique affinity.
Park established MS Tech in 2010 and sold its own branded products to businesses and advertised the superiority of MS Tech UV products and increased the number of customers to 200 companies. Although domestic UV lamp makers such as MS Tech are suffering from the current LCD market to China, the demand for UV lamps in large domestic companies has been considerable until five years ago, and the trust relationship that has been formed is continuing until now.
At that time, there was a bad practice among UV vendors, such as not keeping the equipment delivery date, or not having the AS after delivery. Mr. Park made three promises himself while establishing the company. No matter what happens, the delivery date of the equipment is maintained, and the quality certification of all UV lamps made by MS Tech, with immediate AS responsiveness. He considers these three principles to be goldsmiths.
The skill of skilled workers is very important for manual UV products. At MS Tech, skilled workers over 10 years produce very small quantities of products. Especially in the UV industry, there are many cases where the AS is not observed. In the case of the producers, even if the machine is shut down for one day, it is very damaging. While it is best not to encounter problems in the first place, it is difficult to produce perfect products from 100% handmade products. Park will visit AS or AS immediately when he comes to Korea or China. There are many companies that make orders by faith.

Looking for Post China Market
UV lamps made in Korea are currently rated at about 80 ~ 90% of Japanese technology, and China is less than 50% of Korea's technology. But the price difference is five times each. Though price difference is bigger than quality difference, in Japan, there is still strong preference for domestic products. If the average life span of lamps in Korea is 1000 hours, China will only be 200 ~ 300 hours. Chinese lamps are still inferior in quality, but they are increasing their market share in low-end market with price in China market.
Currently, 80% of UV lamps produced by MS Tech are being exported to China. As Chinese companies that copy Korean technology produce low-priced UV products and market them, the voice of Chinese buyers demanding price cuts of Korean products is increasing It is getting bigger. In China, price competitiveness is weakening. In the UV field, market patterns are changing in China as environmental regulations are strengthened.
In the midst of these changes, Korean companies including MS Tech are watching the rapidly growing Southeast Asian market as an alternative to the Chinese market. Not long ago, more than 10 Korean companies visited Southeast Asian countries such as Vietnam, Myanmar and Thailand to find new investment sites such as local factories. In fact, the Southeast Asian market was where Japan first prevailed. Recently, Korean companies are replacing Japanese companies in the Southeast Asian market.
Mr. Park said, "Even now, there is an office in Malaysia managing the Southeast Asian market. We supply lamps and equipment that we produce directly or indirectly to Southeast Asian countries. However, in order to expand the overseas market in earnest, I have to find it. "
The market situation is constantly changing and you have to prepare for it. Although there are a lot of Korean UV makers hanging in the Chinese market yet, Park thinks that it is necessary to prepare "Post China" right now in order to diversify the market. Park is participating in international exhibitions such as China, Japan, India, Taiwan, USA, Thailand several times every year to expand MS Tech's overseas market. In October, it will participate in Japan's IPF 2017 and will hold a close match in Japan, a powerful UV industry.
More news
Company catalogues - MS TECH
Company's Videos - MS TECH
General Information - MS TECH
Certifications
| | |
| --- | --- |
| Type: | CE, ISO 9001, ISO 14001 |
Executives - MS TECH
Sangmin Park
CEO - Chief Executive Officer
Key figures - MS TECH
Turnover
Activities - MS TECH
Producer
Distributor
Service provider
Secondary activities within the Kompass classification