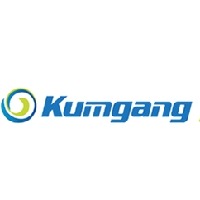 Kumgang Advance Co., Ltd.
Now I fix the illness with the light - Carbon Light
Contact - Kumgang Advance Co., Ltd.
1002. Medical Device Complex Center 200 Gieopdosi-ro, Jijeong-myeon, Wonju-si
Gangwon-do 26354
South Korea
Send a message - Kumgang Advance Co., Ltd.
Legal information - Kumgang Advance Co., Ltd.
| | |
| --- | --- |
| Nature | Head Office |
| Year established | 2009 |
| Activity | |
| Co.Registration No | 107-87-28241 |
| No employees (address) | 11 Employees |
| No employees | 11 Employees |
| Kompass ID? | KR106099 |
| Kompass member for | + 2 years |
| Membership | Booster International |
Presentation - Kumgang Advance Co., Ltd.
Carbon Light Therapy Apparatus, Full Spectrum Light System, best physical therapy treatment, visible light therapy, skin desease light therapy, Visible ray treatment case, carbon light medical treatment, infrared ray thermal therapy apparatus, SPECIFIC ELECTROMAGNETIC INFRARED RAY THERMAL THERAPY APPARATUS​, skin cancer treatment equipment


#Company Introduction :
Dear Customers,
We will upgrade the life of human through the development in medical market keeping the pace with 21 century's advanced digital times.
We will do our best to focus our management capacity in carrying out our management philosophy introducing new management method with long-term investment and research through the establishment of R&D center to enhance the position as the leader of IT and BT industries reviving challenging and pioneering spirit in tune with digital era.
We are the company that manufactures medical and health equipments to contribute to medical development through the supply of advanced medical equipment developed along with remarkable science development.
Our company has maintained its position for more than 30 years by special knowhow and spirit of 'Customer First', and medical department of Kumkang Advance Co., Ltd. will become a reliable company contributing to medical development continuously.
Our company developed carbon light therapy apparatus by light and heat utilizing VISIBLE LIGHT THERAPY .
Today's human health is always exposed to the danger, and our health is threatened by serious pollution and a lot of stress. As the world entered the aging society, importance of health and wellbeing is becoming the main topic. Interest in health is growing in this era as such.Full Spectrum light system'Carbonlight' developed by our company has various heat to warm the human body. A variety of human diseases without using surgery or medicine with carbon rays. Skin diseases, depression, Parkinson's, pain, cataracts, gynecological diseases, cancer, pressure ulcers. It is a device to treat various diseases besides hemorrhoids.
A mysterious phototherapy that completely releases from the pain,
Using the energy of life, which has forgotten about the sunlight which is the source of life energy of nature, it is utilizing the natural healing system to recover the health by healing the modern people's illness and raising the immunity today. It is treating the natural healing power inherent in the body of oneself
we need to utilize natural healing power kept in our body. Our company aims to give health and happiness to our homes and we are going to export the products worldwide.
We will do our utmost effort to realize healthy welfare society in the future based on public confidence through excellent quality and outstanding individuals contributing to medical development, and we will become a company of e-biz & industry that brings beautiful world and harmony of on-off line.

#Main Product
1) Carbon Light_Carbon Light therapy equipment
2) MEDI CARBON_FULL SPECTRUM LIGHT SYSTEM
3) SEITTA_SPECIFIC ELECTROMAGNETIC INFRARED RAY THERMAL THERAPY APPARATUS

# Video URL:
https://youtu.be/kxL5s2_9Myg
https://youtu.be/p52lUqop7-s
3

products Kumgang Advance Co., Ltd.
Company catalogues - Kumgang Advance Co., Ltd.
catalog_Kumgang Advance (English)

16 pages

SEITTA_Brochure (English)

10 pages
Company's Videos - Kumgang Advance Co., Ltd.
General Information - Kumgang Advance Co., Ltd.
Export area
West. Europe, West. Europe, Asia-Pacific, Central/East Europe
Poland, United Kingdom, Singapore
Brands - Kumgang Advance Co., Ltd.
SEITTA (Producer)

SEITTA - Specific Electromagnetic Infrared ray Thermal Therapy Apparatus

SEITTA is used by many health care professionals, including orthopedics, physical
therapists, oriental medical practitioners, chiropractic therapists, acupuncturists and others.
Location - Kumgang Advance Co., Ltd.
Executives - Kumgang Advance Co., Ltd.
SANGSIK JUNG
BOARD OF DIRECTORS
Key figures - Kumgang Advance Co., Ltd.
Turnover
Opening hours - Kumgang Advance Co., Ltd.
Activities - Kumgang Advance Co., Ltd.
Producer
Distributor
Service provider
Secondary activities within the Kompass classification