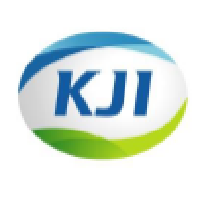 KJI Industrial
The Essence of Nature is brand with natural, clean, and pure energy
Contact - KJI Industrial
29, Gyeseok-ro, Dong-myeon, Yangsan-si
Gyeongsangnam-do 50636
South Korea
Send a message - KJI Industrial
Legal information - KJI Industrial
| | |
| --- | --- |
| Nature | Head Office |
| Year established | 2001 |
| Describe your Company and attract Business opportunities | |
| Co.Registration No | 610-81-53749 |
| No employees (address) | 23 Employees |
| No employees | 23 Employees |
| Kompass ID? | KR006404 |
| Kompass member for | + 7 years |
| Membership | Booster |
Presentation - KJI Industrial
#Keyword
sap patch, foot care, oriental medicine, hydration, protection of feet
#Company introduction
JI is committed to making products whereby nature can coexist with people. KJI Industry manufactures foot care products Since 2001, KJI has been developing/manufacturing the world's finest quality sap patches through technology alliance with foreign companies, and based on unceasing research, development and sales in Korea and across the world. As the leader in sap patch development, KJI is committed to ensuring customer satisfaction through constant innovation and excellent quality.

#Strength & Main products
What is Sap Patch? Sap patches are made in the form of a patch by powdering Pyroligneous liquid, mugwort, and loquat leaves. Far-infrared rays are emitted from ingredients of sap patches, and sweat is actively discharged through the principle of oriental medicine, for a refreshing feeling after use. Our foot care products ensure basic foot care and are effective for hydration and protection of the feet. Then, Why do you need foot care? The feet are the second heart because they support the weight of our body, have reflex points that correspond to human organs, and carry the blood received from the heart back through the veins. A healthy body comes from healthy feet. There are various management methods to help the health of the feet. Foot baths help blood circulation and relieve fatigue, foot massages release tight muscles and stimulate reflexes, strengthen foot muscles, and manage calluses.

1

product - KJI Industrial
Location - KJI Industrial
Key figures - KJI Industrial
Activities - KJI Industrial
Producer
Distributor
Service provider
Main activities within the Kompass classification
Secondary activities within the Kompass classification