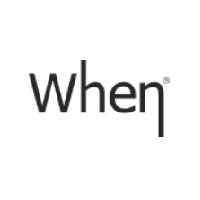 JC People Co., Ltd.
Contact - JC People Co., Ltd.
242, Pangyo-ro, Bundang-gu, Seongnam-si, Gyeonggi-do, Korea
Gyeonggi-do 13487
South Korea
Send a message - JC People Co., Ltd.
Legal information - JC People Co., Ltd.
| | |
| --- | --- |
| Nature | Head Office |
| Year established | 2005 |
| Activity | |
| Co.Registration No | 610-81-79531 |
| No employees (address) | 16 Employees |
| No employees | 16 Employees |
| Kompass ID? | KR001118 |
| Kompass member for | + 6 years |
| Membership | Booster |
Presentation - JC People Co., Ltd.
#Keyword : When mask, bio-cellulose mask, Korean mask, face mask, facial care, skin care, facial mask pack

#Company Introduction
WHEN: Timeless, intelligent Skincare

WHEN was created by Jin Han Lee, a Korean healthcare specialist who wanted to bring high-quality skincare treatments from dermatologist clinics and spas to fit the busy lifestyles of modern women who may not have the 'time' to afford such luxuries.

To do so, he brought together a group of skincare specialists with the same concerns: a dermatologist who studies cell restoration and anti-aging, a biologist with patented bio-technology and clinical data accumulated over a decade developing nature-based anti-pollution ingredients, and a botanist who focuses on the therapeutic effects of herbs and plant extracts. He wanted to combine the expertise of these R&D specialists with best-proven materials and methods such as the bio-cellulose sheet mask to provide effective yet gentle skincare treatments to today's active women with multiple roles and responsibilities.

Mini Spa by Skin-Intelligence
The result: simple, intelligent skincare that nourishes from the deepest level of the skin using natural moisturizing factors and protecting nutrients with results that you can see almost instantly ? every time, everywhere, whenever your skin needs a 'Mini Spa by Skin-Intelligence' experience.

When® face masks are created by using advanced bio-cellulose technology.
The all-natural, coconut-derived bio-cellulose sheet is gentle enough to treat burn patients and is super hydrating as it can hold fluids up to 100 times its dry weight (which is 10 times more than your average fabric sheet mask). Also, the bio-cellulose sheet's superfine, 3-dimensional fibers allow exceptional dermal contact enabling perfect fit, preventing evaporation and wastage of the serum, locking in moisture and effectively delivering the serum's nutrients to the skin. Each When® mask sheet is infused with intensely hydrating yet gentle, non-sticky serum-containing sodium hyaluronate (fine hyaluronic acid), ginseng extracts, and top quality effective ingredients and plant extracts to help keep your skin happy, healthy and glowing. It's like a 'Mini Spa treatment by Skin-Intelligence' that can be enjoyed whenever you want!
1

product JC People Co., Ltd.
Brands - JC People Co., Ltd.
When (Producer, Distributor / Exporter)

Premium Mask Sheet Brand Using Bio Cellulose Technology
Location - JC People Co., Ltd.
Executives - JC People Co., Ltd.
Key figures - JC People Co., Ltd.
Turnover
Activities - JC People Co., Ltd.
Producer
Distributor
Service provider