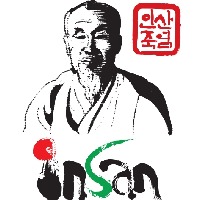 INSAN BAMBOO SALT INC.
Contact - INSAN BAMBOO SALT INC.
99-25, Dabyeot-gil, Byeonggok-myeon, Hamyang-gun
Gyeongsangnam-do 50028
South Korea
Send a message - INSAN BAMBOO SALT INC.
Legal information - INSAN BAMBOO SALT INC.
| | |
| --- | --- |
| Nature | Head Office |
| Year established | 1998 |
| Activity | |
| Co.Registration No | 611-81-10914 |
| No employees (address) | 22 Employees |
| No employees | 22 Employees |
| Kompass ID? | KR000963 |
| Kompass member for | + 6 years |
| Membership | Booster |
Presentation - INSAN BAMBOO SALT INC.
Manufacture & Export of
SAN BAMBOOSALT INC.
Our company is being run by the third daughter-in-law of Dr. Insan, the Inventor of Bamboosalt and the Great Master of Cancer Cure as well as of Korean Herb Medicine.
Bamboo Salt is a specially processed salt made of natural sola salt from the Korean Western Sea. Bamboo trunks that are at least 3 years old are filled with sea salt and plugged with yellow soil at the end. The prepared bamboo trunks are roasted using the pine tree firewood, pine resin, pure yellow soil and high levels of fire handling technology in a steel furnace.
As the result of burned bamboo trunk, the minerals of the bamboo and yellow soil are fused with the salt. Finally, heating process is repeated 9 times. The liquefied salt on the 9th time, is now rid of any contamination from seawater as well as infused with vital minerals and elements. Bamboo Salt consists of essential minerals and micronutrient necessary for maintaining the human body. For that purpose, INSAN BAMBOOSALT INC. intends to develop and manufacture a variety of new products making the best use of the virtues for bamboo salt such as 'bamboosalt toothpaste', 'bamboosalt herb tea' and bamboosalt black bean tea etc. Also we are running INSAN Oriental cancer center by aligning our company for those people who are suffering with incurable diseases. we are the company which is the most traditional in Korea.
We pursue to make everybody to become more healthy.
#Catalogue :
http://www.kompass.kr/img/catalogue/K000963_5f3627919b.PDF
3

products INSAN BAMBOO SALT INC.
Company's Videos - INSAN BAMBOO SALT INC.
Location - INSAN BAMBOO SALT INC.
Executives - INSAN BAMBOO SALT INC.
Euna Choi
CEO - Chief Executive Officer
Key figures - INSAN BAMBOO SALT INC.
Turnover
Activities - INSAN BAMBOO SALT INC.
Producer
Distributor
Service provider
Main activities within the Kompass classification
Secondary activities within the Kompass classification