Contact - HANIL NUCLEAR
301, 45, Deokcheon-ro, Manna-gu, Anyang-si, Gyeonggi-do, Korea
Gyeonggi-do 14088
South Korea
Send a message - HANIL NUCLEAR
Legal information - HANIL NUCLEAR
| | |
| --- | --- |
| Nature | Head Office |
| Year established | 1980 |
| Describe your Company and attract Business opportunities | |
| Corporate capital | 91,058 USD |
| Co.Registration No | 118-81-06885 |
| No employees (address) | 296 Employees |
| No employees | 296 Employees |
| Kompass ID? | KR006271 |
| Kompass member for | + 7 years |
| Membership | Booster |
Presentation - HANIL NUCLEAR
Manufacture & Export of
# Keyword Radon detector, personal dosimetry
# Company Information Hanil Nuclear provides the best quality service in various fields, such as radiation safety management of domestic and overseas nuclear power plants, personal dosimetry service.
Company catalogues - HANIL NUCLEAR

HS-100C_Brochure_R1 (English)
4 pages

rano_introduction_R1 (English)
10 pages
General Information - HANIL NUCLEAR
Export area
Worldwide, North America, Asia-Pacific
United States, China
News - HANIL NUCLEAR
New product
How about radon... Hanil Nuclear Power, launched a radon meter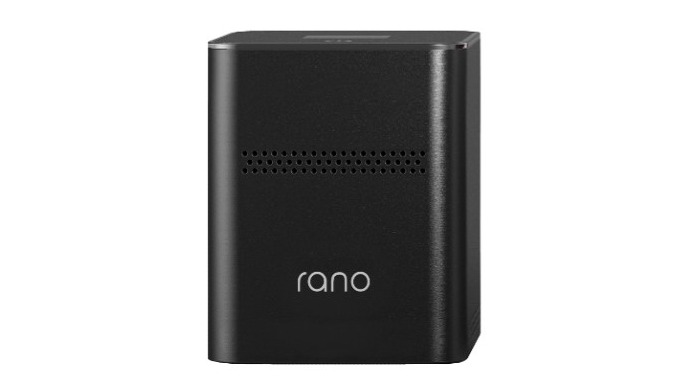 Date: December 31, 2019 9:00 PM
End: January 31, 2020 9:00 AM
Radon is a Class 1 carcinogen designated by the Ministry of Environment. It is a colorless, odorless, tasteless radioactive gas that makes real-time measurement difficult. Hanil Nuclear Power, which has been certified as a testing agency by the Korean Accreditation Organization (KOLAS), developed and introduced a radon alarm. Since the radon bed wave in 2018, it has been recognized for its expertise by measuring radon-related radiation levels of not only home shopping but also various companies. Hanil Nuclear Power, a radiation safety management company, launched the first new HS-100 radon alarm and HS-100C radon sensor, starting with the KINTEX SMART SENSOR KOREA2020 exhibition in Ilsan in June. The radon alarm, HS-100, is a smart indoor radon gas alarm that can store its own data, visual radon concentration LED AMBIENT function (blue, green, yellow, red), view graphs, and operate various functions such as alarms. In addition, the radon alarm provides instantaneous notification of indoor air quality radon levels.In particular, it is a real-time ion chamber radon sensor, so it can be applied to various products such as air quality monitors, air purifiers, indoor air conditioners, ventilation fans, and ventilation systems. Unlike the conventional semiconductor sensor measurement method, the ionization chamber measurement method has little error and shows the result within 10 minutes, the company explained. It is explained that the time required to display the effective measured value is about 1 hour compared to 24-48 hours for foreign-made popular equipment. An official from Hanil Nuclear Power said, "It is easy to judge by the color that an alarm sounds or appears far away, and when fresh air from outside is introduced by opening both a window and a door, the concentration drops rapidly.
Key figures - HANIL NUCLEAR
Activities - HANIL NUCLEAR
Producer
Distributor
Service provider