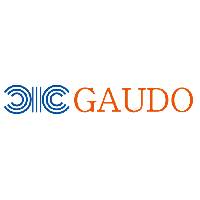 GAUDO.CO.LTD
Cutting Oil Seperator
Contact - GAUDO.CO.LTD
19, Nanosandan 3-ro, Nam-myeon
Jangseong-gun 57248
South Korea
Send a message - GAUDO.CO.LTD
Legal information - GAUDO.CO.LTD
| | |
| --- | --- |
| Nature | Secondary establishment : Factory |
| Year established | 2013 |
| Describe your Company and attract Business opportunities | |
| Corporate capital | 1,989,321 USD |
| Co.Registration No | 409-86-37289 |
| No employees | 0-9 Employees |
| Kompass ID? | KR004808 |
| Kompass member for | + 7 years |
| Membership | Booster International |
Presentation - GAUDO.CO.LTD
#Keywords
Machine tool oil recovery, Metal Sludge Collector, Sorter, floating skimmer, cutting oil seperator, micro plastic reduction device, coolant refiner
#Company Introduction
Based on our current four patents and one US application technology,
We produce a variety of other environmental facilities, including
1. Marine oil spill Recovery System
2. Disaster prevention ship equipped with marine spill oil recovery ststem
3. Cutting oil refining machine
4. Oil-water separator
5. Oil-water Separation Plant
6. Continuous Water Purifier with Variable Filter
7. Wastewater Treatment Plant
8. Livestock wastewater and food waste solidification facilities
9. Oil Nonpoint Pollution Removal Device
10. Vacume pump system,
Our technology is a world-class new technology, differentiating itself from the existing technology, and as a result of its overseas marketing business, a lot of inquiries are coming in from abroad.
We manufacture electrical and electronic machinery related products to order using various technologies acquired through machine development.
#Catalogue
https://prokcssmedia.blob.core.windows.net/sys-master-images/hfc/h52/9568933675038/(%EC%A3%BC)%EA%B1%B0%EB%8F%84%20%EC%B9%B4%ED%83%88%EB%A1%9C%EA%B7%B8%20%EC%98%81%EB%AC%B8.pdf
Mr. Jongin Kim
CEO - Chief Executive Officer
Opening hours - GAUDO.CO.LTD
Key figures - GAUDO.CO.LTD
Activities - GAUDO.CO.LTD
Producer
Distributor
Service provider
Main activities within the Kompass classification
Secondary activities within the Kompass classification