Contact - Gaponet Co., Ltd
114ho-1dong, 42-10, Taejanggongdan-gil, Wonju-si
Gangwon-do 26311
South Korea
Send a message - Gaponet Co., Ltd
Legal information - Gaponet Co., Ltd
| | |
| --- | --- |
| Nature | Head Office |
| Year established | 2000 |
| Describe your Company and attract Business opportunities | |
| Corporate capital | 270,000 USD |
| Co.Registration No | 504-81-36896 |
| No employees (address) | 41 Employees |
| No employees | 41 Employees |
| Kompass ID? | KR000361 |
| Kompass member for | + 7 years |
| Membership | Booster |
Presentation - Gaponet Co., Ltd
sports recovery masssage machine, air compression body massager, electric body massage device, electric esthetic body massager, physiotherapy body equipment, household & healthcare products, Electric Body Massager Machine, Body Therapy Massage Devices, Self Body Massage Tools, Electronic Therapy Body Muscle Massager, AIR STRETCHING MATTRESS, Home Healthcare Massage Device


#Company Introduction
Gaponet Co., Ltd. is a professional manufacturer that provides a wide range of household & healthcare products. One of our main products is Air Compression Massage Devices. These devices were originally invented form our R & D team back in 2008 and they have been upgraded their functions and designs several times since then. Recently, we finally came up with a completion type and named it as ALANCE Air Compression Massage Device. Gaponet is known as one of the most famous cutting-edge device provider in South Korea since we established our company back in 1998 and became a frontrunner in the field. Not only Air Compression Massage Devices but many other household & healthcare products designed and manufactured by Gaponet are actively sold via Korean TV Home Shopping Channels today and the most of Gaponet products have been huge successes. Through these huge successes, we were convinced to seek for the foreign markets and expend our business worldwide. The primary drive for our company has always been to develop products that help customers find an enriched life and improve people's welfare. We are truly a frontrunner in the industry with the team of experts.

# Strength
- Alance is a massage device for the whole family. Dads who suffer from restless works and don't have time for exercise can use the devices. Moms who work standing up all day long can also use Alance. Daughters who wants slim and toned body will get lots of benefits from our home massager. It consists of 3 sets of sleeve type cuffs and a mattress. It provides the massage effect on the area it is worn by repeatedly inflating and deflating it with air pressure.

- Alance is used to relieve the fatigue of the day.
- Alance is effective for muscle fatigue caused by intensive exercise.
- Alance is excellent at relieving insomnia and stress.
- According to some research studies, massage is thought to be able to burst the fat capsule in subcutaneous tissue so that the fat exudes and becomes absorbed. Massage improves your muscles range of motion and their flexibility. This allows them to maintain maximum power and performance while active, and burn the maximum number of calories in the process.

- Alance massage therapy helps to shorten the recovery time needed between your workouts. Waste products such as lactic and carbonic acid build up in muscles during and after exercise. Increased circulation to these muscles helps to eliminate toxic debris buildup caused by these waste products and in doing so shorten recovery time. Shortened recovery time means you can safely have more workouts over a given period of time, which in turn means that you have the opportunity to burn more total calories in your effort to achieve your individual weight loss goals.



# Product
1) Alance Leg Cuffs | sports recovery masssage machine
2) Alance Arm Cuff | sports recovery masssage machine
3) ALANCE AIR STRETCHING MATTRESS | self body massage tools
4) Alance Pelvis Cuff | sports recovery masssage machine

# Video URL
https://www.youtube.com/channel/UCzTU4CCWv7X0fCGc0cP4cXQ
General Information - Gaponet Co., Ltd
Certifications
| | |
| --- | --- |
| Type: | CE_ROHS, ETL, PSE, RCM, êµ­ì œ 특허 2종 |
Brands - Gaponet Co., Ltd
Alance (Producer / Exporter)
Mr. Han Il Kim
CEO - Chief Executive Officer
Ms. Ji Hi Lee
Export Director/Manager
News - Gaponet Co., Ltd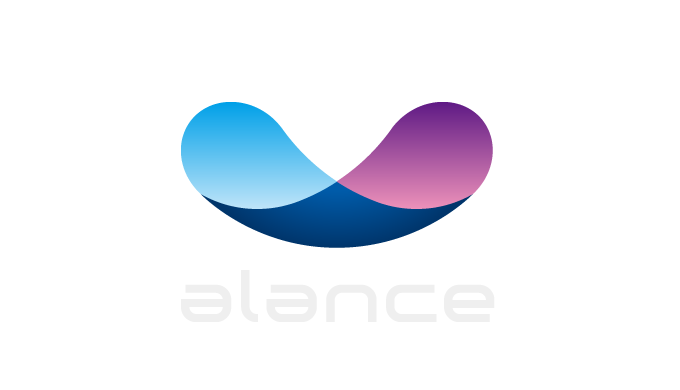 Date: December 17, 2019 3:00 PM
Under the company philosophy "Make our customers happy", our company always think about and emphasizes best quality products which can afford to bring satisfaction to our customers.

To achieve this goal, since its incorporation in 1998, our company has made every effort to ensure best quality and service and consequently it showed strong edge on innovative high quality healthcare products.

All members of our company will do challenge with creative and innovative activities at each one's duty, thereby contributing to achieving higher goals for customer happiness and surprise.

We will concentrate incessant efforts to be a worldwide leading healthcare company with its strategy of Value-up Branding and Competitive Differentiation.

ALANCE, constantly strengthening person-organization ability with its challenging spirit has been developing high quality healthcare products first since decades ago, will make efforts to become a leading company in healthcare products industry and hence will do contribute to enhance the happiness of humankind.
​
Thank you.
Location - Gaponet Co., Ltd
Key figures - Gaponet Co., Ltd
Activities - Gaponet Co., Ltd
Producer
Distributor
Service provider