Contact - G1 BIO Co., Ltd.
30, Bogateo 1-gil, Seo-myeon, Chuncheon-si
Gangwon-do 24460
South Korea
Ask for Info - G1 BIO Co., Ltd.
Legal information - G1 BIO Co., Ltd.
| | |
| --- | --- |
| Nature | Headquarters |
| Year established | 2016 |
| Describe your Company and attract Business opportunities | |
| Co.Registration No | 667-87-00459 |
| No employees (address) | 5 Employees |
| No employees | 8 Employees |
| Kompass ID? | KR123343 |
| Kompass member for | + 2 years |
| Membership | Booster |
Presentation - G1 BIO Co., Ltd.
#Keyword
SOQU, KOREA, COSMETICS, SKIN CARE, ALOE VERA, ROSE, VITAMIN C, WATERMELON

#Company Introduction
G1 BIO has sustained its commitment to the development of beauty products on the perspective of the consumer, striving to contribute to the enrichment of the beauties of people globally. We providing SOQU cosmetics to more than 20 buyers in 15 countries, is developing and exporting new products every year through R&D with global partners. We will do our best to make trustworthy products for the skin of people all over the world.

#Strength
G1 BIO's natural cosmetics brand SOQU makes products with Gangwon-do's wild plant's extracts and deep seawater for skin moisturizing and improvement of skin firmness. Following our major products: A soothing gel for body moisturizing which contains Aloe, Rose, Vitamin, Watermelon, Mango, Pomegranate, Coconut, Tomato, Wild Chive, Lavender, and Snail extract. Skincare products for face, Lifting Up Face Mask, and V-Line Dual Mask kit. We're growing into a total cosmetic brand by launching skincare products for atopic and dehydrated skin, in 2020.

#Main Products
1) SOQU ALOE VERA LINE
2) SOQU ROSE LINE
3) SOQU VITAMIN C LINE
4) SOQU WATERMELON LINE

#Catalogue
https://www.kompass.kr/img/catalogue/20210517103325_ct.pdf

#Video
https://youtu.be/OHsphjfS5Fo

Company catalogues - G1 BIO Co., Ltd.
1. Catalogue_SOQU Lifting Up Face Mask MIRACLE-S (English)
11 pages
2-1. Catalogue_SOQU Deep Sea Water Moisture Aloe Vera Sooting Gel (English)
1 pages
Company's Videos - G1 BIO Co., Ltd.
General Information - G1 BIO Co., Ltd.
Certifications
| | |
| --- | --- |
| Type: | ISO22716 |
| Type: | ISO 9001 |
Export area
Asia-Pacific, North America, West. Europe, Central/East Europe
China, United States, United Kingdom, Germany, Spain, Poland, Russian Federation
Brands - G1 BIO Co., Ltd.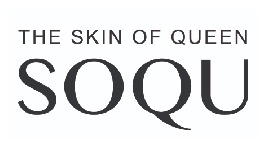 SOQU
Woosik Kim
CEO - Chief Executive Officer
Mr. SUNGWON (Mark) CHA
Sales Assistant
News - G1 BIO Co., Ltd.
Other
Vietnam_Notification of Cosmetic Product, CFDA(卫生许可)Thai FDA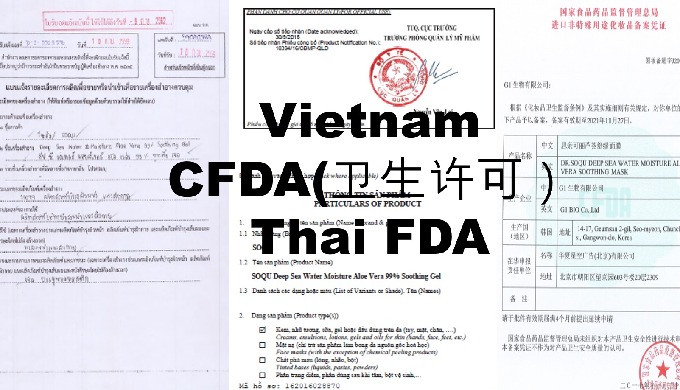 Date: February 1, 2019 3:00 PM
End: February 2, 2019 2:59 PM
Vietnam_Notification of Cosmetic Product
SOQU Aloe vera soothing Gel
SOQU Aloe vera soothing mask

CFDA(卫生许可)
DR. SOQU ALOE MASK
DR. SOQU ALOE SOOTHING GEL
DR. SOQU V-line Mask

Thai FDA
SOQU MASK
SOQU Soothing Gel

Press release
Store open at Chuncheon luxury goods store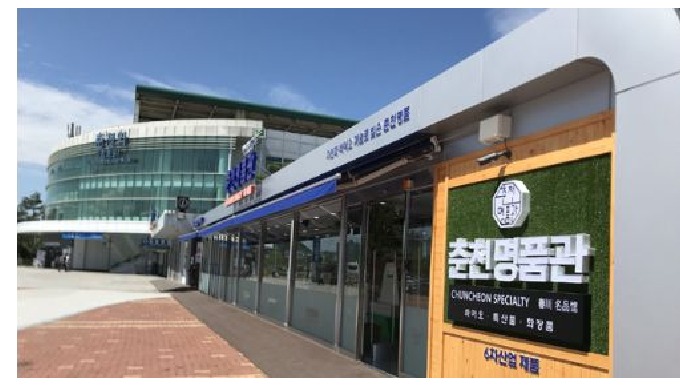 Date: June 17, 2018 3:00 PM
End: June 18, 2018 2:59 PM
"Chuncheon Luxury Goods" has been installed in the Chuncheon Station Plaza in 108 square meters after undergoing the remodeling process of the last 2 months with the support of Ministry of Agriculture, Food and Rural Affairs, Gangwon Province and Chuncheon City. "Chuncheon luxury goods store" sells excellent goods of Gangwon-do to tourists. G1 BIO was selected as a promising cosmetics company by seven Gangwon provinces.
Location - G1 BIO Co., Ltd.
Opening hours - G1 BIO Co., Ltd.
Key figures - G1 BIO Co., Ltd.
Activities - G1 BIO Co., Ltd.
Producer
Distributor
Service provider
Main activities within the Kompass classification
Secondary activities within the Kompass classification