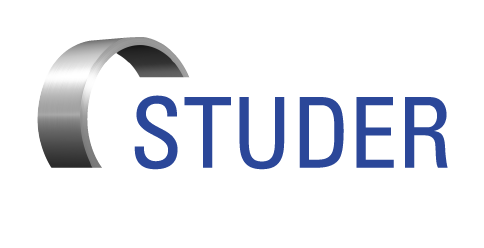 Fritz Studer Ltd.
Fritz Studer AG, Fritz Studer SA
Contact - Fritz Studer Ltd.
Thunstrasse 15
3612 Steffisburg
Switzerland
Send a message - Fritz Studer Ltd.
Legal information - Fritz Studer Ltd.
| | |
| --- | --- |
| Nature | Head Office |
| Year established | 1912 |
| Legal form | Limited company |
| Describe your Company and attract Business opportunities | |
| Handelsregister-Nr. | CHE-101.956.261 |
| VAT no | CHE-101.956.261 MwSt |
| Kompass ID? | CH024482 |
| Kompass member for | + 7 years |
| Membership | Booster |
Presentation - Fritz Studer Ltd.

About us
A member of the UNITED GRINDING Group


Fritz Studer AG, founded in 1912, produces standard machines and individual system solutions for high precision cylindrical grinding of small to medium-sized work pieces. The customers belong mostly to the Machine Tool, Tool-and-Die, Automotive, Aerospace, Pneumatic/Hydraulics, Electronics, Medical and Watch Industries.


As a market and technology leader with approximately 23.000 machines delivered worldwide for universal, external, internal as well as form grinding applications, STUDER stands for quality and precision over the past decades. In addition, STUDER also provides Software and Hardware solutions as well as a wide range of pre- and after sales services.


Together with STUDER the brands SCHAUDT and MIKROSA form the technology group Cylindrical within the UNITED GRINDING Group.


With its eight company brands, the UNITED GRINDING Group is one of the world's leading suppliers of precision machines for grinding, eroding, lasering, measuring as well as combination machining. Own branches and distribution partners ensure local presence for our customers around the world.

Search terms:
Studer, Fritz Studer, cylindrical grinding machine, cylindrical grinding, grinding machine, 1912, granitan, Schleifring group
Company catalogues - Fritz Studer Ltd.
Company's Videos - Fritz Studer Ltd.
General Information - Fritz Studer Ltd.
Certifications
| | |
| --- | --- |
| Type: | ISO 14001 |
| Type: | SQS VDA 6.4 |
| Type: | SQS ISO 9001:2000 |
Banks
Berner Kantonalbank, , 3601 Thun
Import area
West. Europe, Central/East Europe
Brands - Fritz Studer Ltd.
Granitan® (Mineral casting technology for machine tools)
Herr Jens-Heiko Bleher
MD/Chief Operating Officer (Geschäftsführer)
Herr Sandro Bottazzo
MD/Chief Operating Officer (Geschäftsführer)
Herr Daniel Huber
MD/Chief Operating Officer (Geschäftsführer)
Herr Stephan Stoll
MD/Chief Operating Officer (Geschäftsführer)
Herr Rolf Grossenbacher
Manager (Management)
Herr Daniel Martin
Manager (Management)
Herr Erich Gantenbein
Manager (Management)
Herr Hans Ulrich Schürch
Manager (Management)
Herr Klaus Werner Bühlmann
Manager (Management)
Herr Stephan Nell-Wyer
Chairman (Präsident des Verwaltungsrates)
Herr Georg Krneta
Director (Mitglied des Verwaltungsorgans)
Herr Heinz Detlev Poklekowski
Director (Mitglied des Verwaltungsorgans)
Herr Alfred Werner Gaegauf
Director (Mitglied des Verwaltungsorgans)
News - Fritz Studer Ltd.
Press release
Invitation to compete for the "Fritz Studer Award 2020" research prize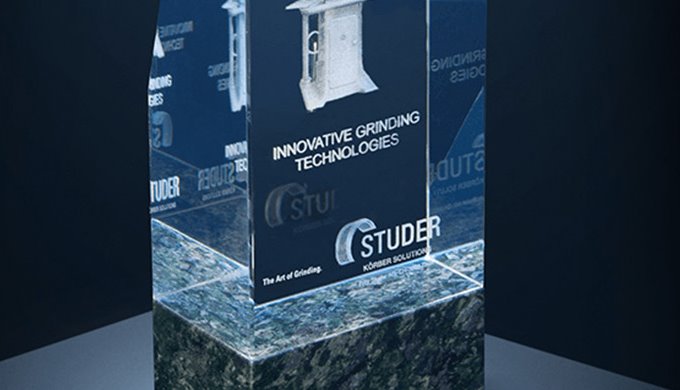 Date: November 5, 2019 11:00 PM

STUDER is awarding its research prize, the "Fritz Studer Award", for the sixth time. Students from European universities and technical colleges are invited to participate. The winners will receive a reward of CHF 10,000.

Fritz Studer AG produces standard machines and individual system solutions in high-precision cylindrical grinding for machining small and medium-sized workpieces.
STUDER is awarding the "Fritz Studer Award" for the sixth time. Participation in this competition provides young researchers with a platform for their creative solutions. The goal of the award is to advance and strengthen innovative developments in the machine industry.

For this competition STUDER is looking for work and research results with the following content:
• Innovative machine concepts or components for precision machine tools
• Alternative materials in machine construction
• Simulation models for dynamic and thermal behavior of machine tools
• Control and sensor concepts for machine tools
• Digital Solutions to support the grinding process
• New or advanced manufacturing technologies, especially in precision machining, such as grinding, hard turning etc.

Requirement: Substantiated results and feasibility

The research prize is aimed at graduates from European universities and technical colleges. Anyone who has focused on scientific topics or applied research areas in their student research project, college work or dissertation is invited to participate. The applicant should also be able to produce substantiated results or partial results from their research work. What is crucial for the assessment? Firstly, the feasibility of the findings in the machine industry. Secondly, the approach must be new. Scientific content, form and accuracy of the statements will also be assessed.

Award of CHF 10,000.

A prestigious jury will assess the submitted entries and choose the winner or winners. The jury includes:
• Prof. Dr.-Ing. Konrad Wegener, Director of the Institute of Machine Tools and Production at ETH Zurich
• Dr.-Ing. Hans-Werner Hoffmeister, Head of Production Technology Department at the Institute for Machine Tools and Production Technology at TU Braunschweig
• Dr.-Ing. Frank Fiebelkorn, Head of Research and Technology at Fritz Studer AG.

The winners will receive a reward of CHF 10,000, the Fritz Studer Award and a certificate. The award ceremony will take place in mid-February 2021.
Other
A new lease of life for your machine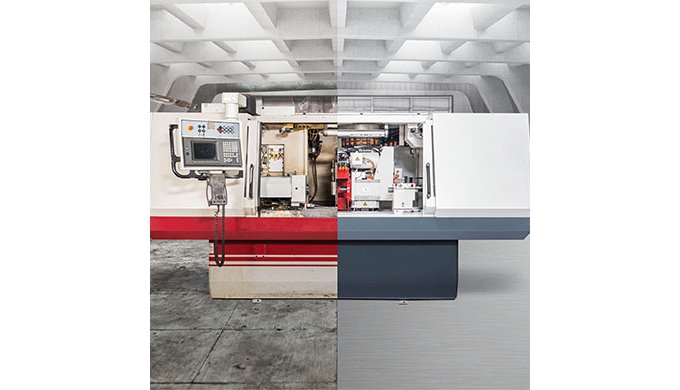 Date: September 24, 2019 10:00 PM
45,000 operating hours. This is how long - or even longer - a 15-year old cylindrical grinding machine is in use. Anything that does this much will wear, and this particularly shows itself in the geometry and precision. High time to give the machine a good overhaul. A machine overhaul at STUDER makes an old machine into one that is as good as new; in other words, a machine that has the same tolerances as when it was first delivered. If the requirements on the machine have also changed, the machine can be configured and retrofitted to the customer's requirements during the overhaul.

The S40 was in use at LMT Kieninger for 14 years. The company specializes in highly demanding machining tasks and manufactures special tools for die and mold making. "The S40 was the Rolls Royce of grinding machines. But the machine still wears over time and after intensive use", admits Heiko Braun, Group Manager of Cylindrical/Surface Grinding and Assembly. It was clear to LMT Kieninger that they should send the cylindrical grinding machine to the STUDER factory in Switzerland for an overhaul. STUDER provided them with a loan machine for around three months and took care of everything from A to Z - from collection through to customs formalities. "We were very satisfied with the loan machine. Apart from a few little things, we were able to continue grinding as usual", sums up Braun. The special feature about a machine overhaul at STUDER? It is the only company to refurbish the machines' guideways to the original specifications. After the assemblies have been reinstalled, the machine geometry is equivalent to that of a new machine. Braun's view: « This point in particular really convinced us. We notice the difference. Since the overhaul we have been grinding with the precision of a new machine. I can only recommend a machine overhaul. Everything went without a hitch, the investment has paid off and a 1600 mm machine is worth its weight in gold for us. »

Rebuild – new from old
A rebuild, or a machine overhaul, makes sense, and not just economically. The operator gets his familiar machine back and continues where he stopped before the overhaul. But he is full of enthusiasm! Because his old machine is like new. In the STUDER factory the specialists disassemble the machine into all its individual parts. The guideways are completely refurbished, the assemblies overhauled, the wear parts in the electric cabinet replaced, hydraulic and lubricating system as well as all valves replaced. If old spare parts can no longer be obtained, STUDER provides an alternative solution. The casing and components are sand-blasted and then given a fresh coat of paint. After assembly the geometry is like that of a new machine. Commissioning is carried out by STUDER Customer Care, including a functional and geometry inspection, all CE-compliant. "Over 20 people work on machine overhauls at STUDER. This shows the value of rebuild and retrofit at STUDER. The customers are always enthusiastic about the transformation and are delighted to put an as-new machine into operation at an excellent price-performance ratio", says Marcos Cotarelo, Divisional Head and Customer Care Consultant.

Expanding the component range
If the customer wishes to expand his component range at the same time as the overhaul, he does this with a retrofit. During the machine overhaul the machine can be modified or retrofitted to the customer's requirements. This opens up new production possibilities on the same machine. Ingold Tools AG has taken advantage of this STUDER service.

Ingold Tools AG has been producing high-precision and complex parts for spindle, compressor, hydraulic and general machine manufacturing with 25 employees since 1946. The machinery includes a variety of CNC-controlled and conventional machines, including robot-automation solutions for turning, milling/drilling, honing, lapping, barrel finishing, sand-blasting, laser marking as well as surface and cylindrical grinding. The cylindrical grinding shop already has several conventional and CNC STUDER machines. A further machine is currently being overhauled in the STUDER production halls. This is an 18-year old S21 with two external spindles and continuous fine adjustment of the turret wheelhead (B-axis fine), which the two managing directors Christoph Jenzer and Edgar Stich recently took on as a second-hand machine. The S21 will not only be updated in line with the latest developments, but will also be retrofitted to suit the needs of Ingold Tools AG. The cylindrical grinding machine will have an additional internal grinding spindle for internal cylindrical grinding and the relevant fixture for swiveling the tailstock into the park position. The S21 will also have a new spindle cooling system with its own circuit, as well as a hydraulically swiveling dressing unit. So that all grinding machines have the same mounting, the universal tool headstock will also be upgraded from MK4 to MK5. "This deal is perfect for us. Thanks to the retrofit, we get the second-hand machine with 50 percent new hardware", enthuses Jenzer.

Trusted quality
The S21 is the second factory-rebuilt STUDER machine at Ingold Tools AG. In 2016 the company took on a second-hand S31 machine, which STUDER overhauled. "We grind to a bearing tolerance and diameter of 1my. STUDER guarantees this accuracy after the overhaul. Either way: An overhauled STUDER will run just as long as a new machine", attests Stich. Jenzer and Stich see a further advantage of the machine overhaul in the operation: "The employees don't have to get used to a new machine with a new control system."

Ingold Tools has relied on STUDER since it was established in 1946. The first external cylindrical grinding machine was a type 01 from the year 1955. This was still in use when Christoph Jenzer joined the company 13 years ago. "We like working with STUDER. The service personnel are quick to respond, and our Customer Care Consultant supports us wherever he can. It's not without reason that we have so many STUDER machines." A new machine? Jenzer and Stich say: "We wouldn't rule it out – a new machine always offers advantages which an old one doesn't have, such as faster travel in all axes, simpler set-up of the machine, and easy programming with less technical knowledge." But the employees are looking forward to the overhauled S21, which will soon be on its way to Inkwil in Bern.
Location - Fritz Studer Ltd.
Other addresses
Visit address
Thunstrasse 15
3612 Steffisburg
Switzerland
Postal address
Postfach 177
3602 Thun
Switzerland
Opening hours - Fritz Studer Ltd.
Activities - Fritz Studer Ltd.
Producer
Distributor
Service provider
Main activities within the Kompass classification
Secondary activities within the Kompass classification