Electricfor
Contact - Electricfor
Ca N'Alzamora, 34-36
08191 Rubí
Spain
Send a message - Electricfor
Legal information - Electricfor
| | |
| --- | --- |
| Nature | Head Office |
| Year established | 1917 |
| Legal form | Sociedad Anónima |
| Describe your Company and attract Business opportunities (CNAE09) | Fabricación de material y equipo eléctrico (2700) |
| Corporate capital | 63,466 EUR |
| CIF | A08359127 |
| VAT no | ESA08359127 |
| No employees | 70 Employees |
| Kompass ID? | ES0016818 |
| Kompass member for | + 6 years |
| Membership | Booster International |
Presentation - Electricfor
Electricfor, S.A.
- With more than 100 years of experience in the sector, Electricfor, S.A has become a leader in thermoelectric applications within the sector through the design and production of electrical heating resistance and heating equipment.
Electricfor, SA
is characterized by offering its customers professional solutions through innovation, design, manufacture and marketing of electrical resistances and accessories with the possibility of custom projects, always offering the highest quality with a good price-quality balance. term
Electric resistance
Resistances for Air Heating
Resistors for Immersion
Industrial Heating
Electric Heating Equipment
Electricfor, S.A.
Its main activity is:
Floor or ceiling heating systems (underfloor heating):
Central heating installations by roof heating, Radiant heating systems with hot water. Electric heating installations by heating the floor, for the home / warm floor, Heating tapes, for walls
floors, windows, Cables for heating floors, Cables for heating the ground, Cables for heating roads.
Industrial electrical heating equipment Industrial air heaters Industrial infrared heating equipment Industrial equipment for infrared quartz heating Industrial heating equipment
resistance Electric rod heaters, industrial Electric industrial heaters
foil Electric heating tapes Heating cables Cables for heating pipes Industrial electric melting tanks Industrial thermoelectric tanks and tanks Electric heaters for industrial processes
Accessories and equipment for central heating Water heaters for central heating installations
Company's Videos - Electricfor
General Information - Electricfor
Certifications
| | |
| --- | --- |
| Type: | APPLUS ISO 9001 |
| Number | EC071/2/97 |
Import area
Central/East Europe, West. Europe, North America
United States, Germany, United Kingdom, Italy
Export area
Middle East, West. Europe, Africa, Asia-Pacific, Central/East Europe, South America
Portugal, Sweden, Netherlands, Algeria, Andorra, Syrian, Germany, Singapore, Hong Kong, United Kingdom, Morocco, Italy, France, Tunisia, Belgium, United Arab Emirates
Brands - Electricfor
BACTI-SOPOR (Producer, Distributor)
ELECTRICFOR (Producer, Distributor)
MODUL-SOPOR (Producer, Distributor)
MODUL-BAT (Producer, Distributor)
MULTI-SOPOR (Producer, Distributor)
RESBLI (Producer, Distributor)
CONDUC-BAT (Producer, Distributor)
FOR-FLEX (Producer, Distributor)
CFOR (Producer, Distributor)
Sra. Eva Maria Forgas Hernandez
Director (Administrador)
Sr. Ruben Martín
Technical Director/Manager (Director Técnico)
Sr. Francisco Hinojosa
Production Director/Manager (Director de la Producción)
Sra. Anna Puig
Export Director/Manager (Director de Exportaciones)
Sr. Daniel Queraltó
Purchasing Director/Manager (Responsable de Compras)
Sr. Francisco Ibáñez
Commercial Director/Manager
News - Electricfor
Other
Electricfor Celebrates its 100th Anniversary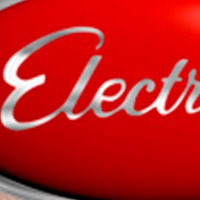 Date: April 23, 2020 12:00 AM
Last Friday,
June 8th
, the present Electricfor team -
a specialist in the design and production of electric heating elements
- and retired workers met at the 4 Vents restaurant in Terrassa to celebrate
the company's 100th anniversary
.
During the meeting, a
commemorative video
was broadcast reviewing the history of the company, from its beginnings to the present day. Electricfor has been, since its inception, a family business that has always been recognised by a system of values, which have become the essence of the company. The company's core values include
respect
,
commitment
and
team awareness
, which have made it one of the best-specialised companies in the sector.
EXPERIENCE AND QUALITY AT THE SERVICE OF ALL ITS CUSTOMERS
Electricfor's expertise and know-how, which always offers the right solution for each project to its customers, have also helped to consolidate its presence - after 100 years of history - in the international market with its
subsidiary in India and a chain of distributors throughout the United Arab Emirates, Romania and Chile
.
It is also worth mentioning its
trademark, CFOR
, through which Electricfor markets its equipment and electric heating elements, which are used in many industrial sectors and which are guaranteed by its
R&D department
responsible for the design and production of all its products.
In short, a company that throughout its 100 years of history
has consolidated itself in the national and international markets
and has been able to
retain the loyalty
of a large number of customers who trust in its quality products.
Congratulations to the whole staff and we wish it another 100 additional years of success!
Participation in a project
Electricfor's Electric Heating Elements in the New High-Speed Railway Line to Mecca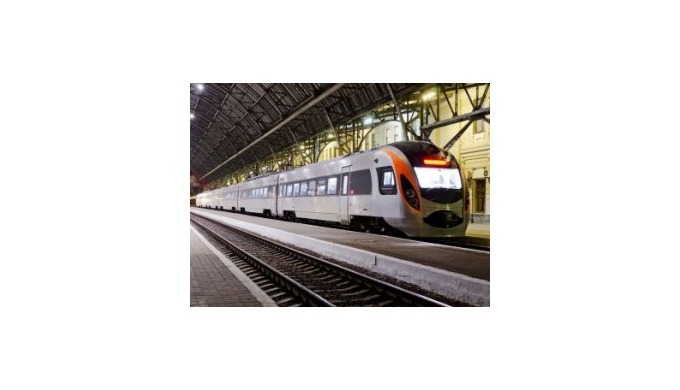 Date: April 23, 2020 12:00 AM
The high-speed railway line linking the Muslim cities of Mecca and Medina was inaugurated on September 25th. Twelve Spanish companies have participated in the construction of this new railway line, and Adif and Renfe will be in charge of its maintenance, operation and exploitation for a period of 12 years.

The 35 trains which are part of the railway line have been designed by Talgo and incorporate HVAC equipment in which electric batteries designed and manufactured by Electricfor have been integrated.

BATTERIES WITH ELECTRIC HEATING ELEMENTS FOR HVAC EQUIPMENT These batteries have a stainless steel or aluminium frame - depending on the characteristics of the project where they are to be installed - and incorporate shielded electric heating elements which are inserted into ducts or which can be integrated into static heating or air-conditioning equipment.

With a customised design and construction, these batteries also include an integrated temperature protection system and insulated connections.

The presence of this type of batteries is supplemented by other reinforcement systems installed in the trains, which incorporate more than thirty additional technologies with the aim of resisting the extreme conditions usually found in the Saudi Arabian desert, i.e. sand, suspended dust, high temperatures (hence the importance of air conditioning equipment) and storms, along a 450-kilometre route.

After its inauguration, ticket sales will begin in the forthcoming weeks, and it is expected to reach 60 million passengers per year for a journey that is reduced to less than two hours, compared with the current traditional road journey.
Key figures - Electricfor
Activities - Electricfor
Producer
Distributor
Service provider
Main activities within the Kompass classification
Other classifications (for some countries)
CNAE (ES 2009) : Fabricación de material y equipo eléctrico (2700)
NACE Rev.2 (EU 2008) : (2700)
Secondary activities within the Kompass classification