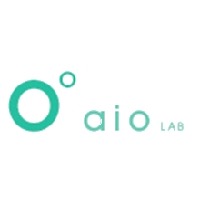 Caremedi
Contact - Caremedi
2nd floor, 24, Nonhyeon-ro 128-gil,
Gangnam-gu 06105
South Korea
Send a message - Caremedi
Legal information - Caremedi
| | |
| --- | --- |
| Nature | Head Office |
| Year established | 2017 |
| Describe your Company and attract Business opportunities | |
| Corporate capital | 300,000 USD |
| Co.Registration No | 414-15-00654 |
| No employees | 0-9 Employees |
| Kompass ID? | KR123559 |
| Kompass member for | New |
| Membership | Booster |
Presentation - Caremedi
#Keyword
Low Frequency Massager, EMS Low Frequency Massager, Massager, Handy Massager, Hand Massager
#Company Introduction
Massage and Massage Specialty Brand Shop
# Strength
It is a low frequency massager that is increasing sales volume by aggressive marketing to domestic online, SNS and Naver.
#Product
1) Aio_lab I-QC | massager electric
2) Aio_lab Gold Liner | electronic massage devices
3) Aio_lab I-WING | frequency massager
# Video URL
https://tv.naver.com/v/9555834
Brands - Caremedi
Aio_lab (Producer)
Junmo Kang
IT Director/Manager
News - Caremedi
Previous news
New product

AIO I-QC Low frequency massage blast, First full release within two months of launch

Date: April 29, 2019 3:00 PM

"Iowa Lab, a massaging machine company, said, "IoQ's low-frequency massager has received the first shipment in two months since it arrived in May 2019 and the second shipment is coming soon."
The reason for the full version was that it was helpful to complete the design by selecting a sophisticated design and high quality from the conventional design.
In addition, for safety and safety, KC certified batteries and adapters were used as well as domestic electromagnetic compatibility registration, and EMF electromagnetic strength test, CE Europe certification and FCC US Federal Certification can be used reliably.

Source: Daily Secure (https://www.dailysecu.com)"

New product

Launched wireless hand massager capable of fine vibration and powerful tapping

Date: June 29, 2017 3:00 PM

"It can be used wirelessly anytime and anywhere without an electric plug, so it is particularly interesting in homes and multi-use facilities.
Goldliner is a fine tapping method that is not a simple vibration method, and adopts a 4000rpm motor and boasts powerful power that cannot be easily seen by a wireless massager.
The battery is a high-efficiency product that can be used for 130 minutes with 90 minutes of charging. The company explains that five different strengths, five modes, and six different massage rods can reproduce various massages depending on taste.
The supplied massage head is made of PP material, so it can be easily washed off with water and used for oil massage.

Another advantage is that the first of the five levels of strength is so quiet that it can't be heard outside 1M, so it can be used without disturbing others in the office."
More news
Activities - Caremedi
Producer
Distributor
Service provider
Main activities within the Kompass classification
Secondary activities within the Kompass classification