Contact - BIG STAR ING CORP
Seongsui-ro
#210 , 7
Seongdong-gu 04781
South Korea
Ask for Info - BIG STAR ING CORP
Legal information - BIG STAR ING CORP
| | |
| --- | --- |
| Nature | Headquarters |
| Year established | |
| Activity | |
| No employees | 10-19 Employees |
| Kompass ID? | KR123959 |
| Kompass member for | New |
| Membership | Booster International |
Presentation - BIG STAR ING CORP
Spectacle frames, Sunglasses, Glasses brand.

lash was launched in 2013, and started to run collections from 2014.

The founder of company has worked in the eyewear industry over 25 years. The collections with his accumulated product knowledge and market insight has gradually recognized by the public and business insidiers. In 2016, lash contracted Asia Taiwan Sole distributorship as start of reaching international markets. lash now has accounts in Australia, the United States, Poland, and Hong Kong.

In the design aspects, lash established the design lab in 2015. In Lash's metal product lineup, the four lines of Japanese engraving technique featuring the moderate detail and delicate design in the height difference is applied as Lash's signature design details. You can find this detail in the best models like HOPE, CURE, and PROPOSAL.
From 2020-2021 new collection. the signature rivet is applied both in the acetate and metal product lineup. It is the design with the detail of height difference in the front and temples. By using the real rivet technique, the quality is enhanced in finishing. The signature product lineup showing Lash's delicate detail techniques. With the starting of titanium edition in 2020, It is the signature detail in the endpiece and temples.

As strength in product performance, From the 2020fw collection, Lash uses a new material called Evo-Flex. It is a titanium and steel alloy from MOD, Germany. Compared with stainless steel that is generally used as the material of eyewear, Evo-Flex can be refined to the maximal thin thickness with high flexibility. By using a minimum number of screws. It is lightweight like full titanium eyewear. Lash's Pure Titanium Collection is made of titanium and beta-titanium in every part. Titanium is a material featuring superior solidity, anti-corrosion, and lightweight. Titanium as a near-perfect material with modern mechanical engineering techniques fulfills a high level of completion. Generally, titanium eyewear uses titanium material only in temples and bridge part with leaving other parts in stainless steel. Lash's pure titanium has better durability, fitting and lightweight with using titanium in all parts.

Company catalogues - BIG STAR ING CORP

collection (English)
27 pages

LASH BRANDBOOK_2021NEW_ (English)
27 pages

LASH_Company info_2020ver_ENG (English)
25 pages
General Information - BIG STAR ING CORP
Mr. Upyo Hong
Marketing Director
News - BIG STAR ING CORP
Other
LASH 21S/S COLLECTION 'FRAME UNIFORM'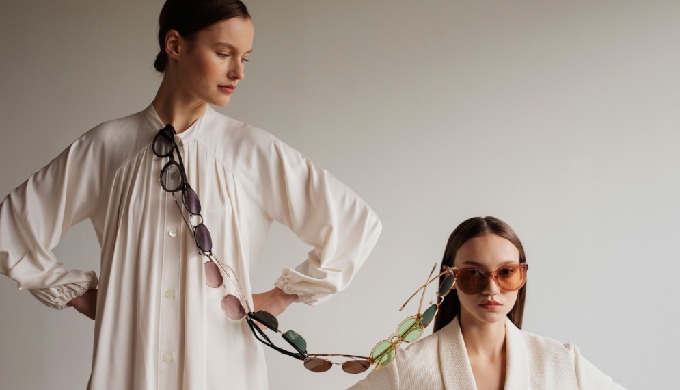 Date: May 24, 2021 3:03 PM
End: December 31, 2021 3:03 PM
The eyewear creates the uniform.
The eyewear for various people living in different backgrounds without being limited anywhere. As Act 2, the re-branded lash presents the beauty of stillness and moderation in design details and sensuously painted brand color.

Location - BIG STAR ING CORP
Activities - BIG STAR ING CORP
Producer
Distributor
Service provider
Main activities within the Kompass classification
Secondary activities within the Kompass classification