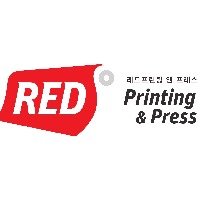 Betterway Systems Co., Ltd.
Contact - Betterway Systems Co., Ltd.
6, Achasan-ro 11ga-gil, Seongdong-gu
Seoul 04796
South Korea
Send a message - Betterway Systems Co., Ltd.
Legal information - Betterway Systems Co., Ltd.
| | |
| --- | --- |
| Nature | Head Office |
| Year established | 2014 |
| Activity | |
| Co.Registration No | 206-86-90666 |
| No employees (address) | 130 Employees |
| No employees | 130 Employees |
| Kompass ID? | KR000926 |
| Kompass member for | + 6 years |
| Membership | Booster |
Presentation - Betterway Systems Co., Ltd.
RED Printing, which is a POD (Photographic Printed Service) for photo album, sticker, button, etc.
It is an online platform company that is operating and expanding into global services.
Combine the online editing system with the W2P (Web to Product) service.
Realizing state-of-the-art process automation from ordering to manufacturing to shipping having a Smart Factory.
To enable on demand service in various business areas, we are making efforts to expand the application of W2P services.

(Note) Veraway Systems is an online platform company that operates RED Printing, a POD service for photo-printing products such as photo albums, stickers, and buttons, and plans to expand it to global services.

Through W2P system, which is the basis of business, the printing industry sheds its image as a low value, specification industry, and builds a representative Smart Factory that has transformed it into a high value and leading industry.

In addition, W2P system is applied to various business sectors to enable POD service in various industries.

*RED Printing: Smart Factory, built by combining online editing systems and W2P services, will be upgraded to global services with the nation's leading photo-printing (POD) platform.

*W2P (Web to Product): An integrated system that drives one-stop process automation from Web-Editor to Web-Editor to a process where data is processed and moved to production equipment and is actually 'print

Through years of technology development, Verway Systems has successfully secured 97,000 online members in the domestic market over three years by pioneering the on demand photo printing market that the market has not covered.
Since our W2P system has secured technological competitiveness that cannot be followed by domestic and foreign competitors, we are going to expand our business areas globally by expanding our business areas globally, starting with the Southeast Asian market, where the Korean Wave has remained in place for a longer period of time as an online platform expanded overseas in a more stable manner.

Competitive and Differentiators of the Company

Web to Print VS Web to Product
A one-stop process automation system that enables the entire range of smart manufacturing from online orders to the end of the production process, from Web to Print, to various hook-up devices and packaging/delivery.

We're ordering from Web, analyzing the data,
Print, postprocess, categorize.
One-Stop Printing Automation Service to Ship

Ordering is easy, quick!!
One for the real price of one.
My own luxurious design and finishing!
Secure and fast delivery!!

Our W2P solutions are five times more productive than our competitors, reduced working hours by one third, and automated human error by less than 2%, making them 30% cheaper than competitors in terms.

1)Product: By introducing products that others don't and can't do, we've reached an unrivaled price and quality level. There are currently over 150 products sold, and the accumulated number of production cases per month has grown to 50,000. The reason for this is that we have a system and platform that allows customers to customize to the most convenient specifications, along with an orderable price and service policy for just one 500 won product.

2)Facility: The introduction of the world's best equipment and systems and development of programs provide easier, faster and more convenient purchasing experiences for users. Thanks to the successful operation of(redprinting.co.kr) in Korea, the company has grown to operate more than 250 kinds of equipment, or 400 units, with the best infrastructure in its industry.

3)Smart Factory: The customer's ordering process is simplified and simplified using web standard technology, but during the production phase, the data is automatically formatted to a high-quality, printable file, which can be transferred to a server for the worker to build.
With a state-of-the-art, web-to-product system that minimizes human intervention in all production processes, you can quickly deliver reliable quality products regardless of quantity.
1

product Betterway Systems Co., Ltd.
Location - Betterway Systems Co., Ltd.
Executives - Betterway Systems Co., Ltd.
Mr. Young Min Hwang
Chairman
Mr. Woonsik Hwang
International Director/Manager
Key figures - Betterway Systems Co., Ltd.
Turnover
Activities - Betterway Systems Co., Ltd.
Producer
Distributor
Service provider
Secondary activities within the Kompass classification