Contact - AbleDesign Entertainment
Room 301, 77, Jungang-ro 1261beon-gil, Ilsandong-gu
Goyang-si 10402
South Korea
Ask for Info - AbleDesign Entertainment
Legal information - AbleDesign Entertainment
| | |
| --- | --- |
| Nature | Headquarters |
| Year established | 2018 |
| Describe your Company and attract Business opportunities | |
| Corporate capital | 125,000 USD |
| Co.Registration No | 8128700947 |
| No employees | 7 Employees |
| Kompass ID? | KR123998 |
| Kompass member for | New |
| Membership | Booster |
Presentation - AbleDesign Entertainment
perfume, bookperfume, scent, fragrance, book, reading, literature, idea product, gift, design product, premium note, stationery, office sproducts, paper stationery, high quality paper, fountain pen friendly notebook, planner, diary, personal organizer, simple layout, schedule book, professional note

# Company Introduction
AbleDesign Entertainment is the one and only Entertainment company for designers in Korea.
Similar to many other entertainment corporations that focus on acting, singing and other related aspects,
Able Design Entertainment manages, produces, supports, and manufactures everything specifically related to designers.

'Wearingeul' is the representative design brand of Able Design Entertainment. Wearingeul interprets, expresses, re-designs art works with fresh & modern insight. Wearingeul does not simply imitate the original art work but infuses modern design and own account into the originality.
Book Perfume(a perfume which adds scent on a book), Literature fountainpen Ink, parcel from Dong Ju are famous contents had Wearingeul Studio designed.

Another design brand, 'Jaquere' designs premium notes and papers, which are suitable for fountain pen and dip pen. Based on user's experience, all the redundants are removed, and the only essential and useful layouts remain. Not only fountain pen users, but those who write a lot such as students, writers, diary users, white collars can use Jaquere notes and paper in their daily life.

# Main Products
- Book Perfume
- Reservoir Day Planner
- Reservoir Montly Planner
- Ink Color Chart Sticker
- Ink Color Chart Card

# Strength
- Book Perfume is a brand-new type perfume which is designed to spray on books. As a reader filpas pages, one can enjoy Book Perfume fragrance. The representative visual image of the literay work is the main source of the Book Perfume scent. Book Perfume is a output of subjective interpretation about literary works with synesthetic approach.
- Reservoir Day Planner / Montly Planner A5 (Hard Cover) : "Reservoir" paper is a professional paper for fountain pen and dip pens users. 140g/㎡ thick Reservoir papers have little transparency even with a flexible dip pen. Thus, the fromt page does not affect the next page.
- Impression Ink Color Chart Card / Ink Color Chart Sticker(4 types) : "Impression" paper is a professional paper for fountain pen and dip pen users. Impression Paper show various aspect of the ink such as sheenm color division and so on. 200g/㎡ thick Impression papaers have little transparency even with a flexible dip pen.

# Catalogue
http://www.kompass.kr/img/catalogue/20210106101434_ct.pdf
Company catalogues - AbleDesign Entertainment

Wearingeul (English)
46 pages

Jaquere (English)
30 pages
General Information - AbleDesign Entertainment
Import area
Asia-Pacific
China
Export area
North America
United States
Brands - AbleDesign Entertainment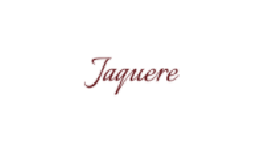 Jaquere
Write Premium, Jaquere

Jaquere designs premium notes and papers, which are suitable for fountain pen and dip pen. Based on users' experience, all the redundants are removed, and the only essential and useful layouts remain. Not only fountain pen users, but those who write a lot such as students, writers, diary users, white collars can use Jaquere notes and paper in their daily life.

Also, Jaquere makes devices helping ink users fulfill their needs, collecting and sorting inks which they own. 'Impression Paper', which is a professional paper, not just bears ink pen, but shows various aspects of the inks such as sheen, color divison and so on.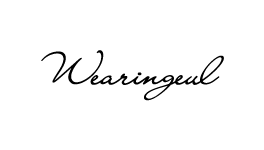 Wearingeul
Visualize the Invisible, Wearingeul

Wearingeul interprets, expresses, re-designs art works with fresh & modern insight. Art works such as literature, music and so forth, which are visually amorphous and vague, are the main sources of Wearingeul projects. Wearingeul does not simply imitate the original art work but infuses modern design and own account into the originality. Through synesthetic approaches, Wearingeul designs the invisible art works into the design arts which people can see, sense, and even smell. Wearingeul always challenges to the nebulosity and obscurity of art works.
Hui Kyoung Youn
Sales Director/Manager
Location - AbleDesign Entertainment
Opening hours - AbleDesign Entertainment
Key figures - AbleDesign Entertainment
Activities - AbleDesign Entertainment
Producer
Distributor
Service provider
Main activities within the Kompass classification
Secondary activities within the Kompass classification